Who We Are
Momentum designs, develops, and deploys innovation campaigns for organizations working on transformative water, energy, transportation, and manufacturing technologies.
Based in Sacramento, California, Momentum has a global reach, delivering strategic planning, fund development, project management, and commercialization services from Los Angeles and Seattle to New York City and the Kingdom of Jordan. Momentum was established in 2005 as Grant Farm.
Our Team
Our team of scientists and engineers, finance and fund development professionals, innovation and commercialization experts, project managers, and administrators is committed to clarity of thought, data-driven analysis, and excellence in presentation—by phone or video, on screen or paper, or in front of an audience of hundreds.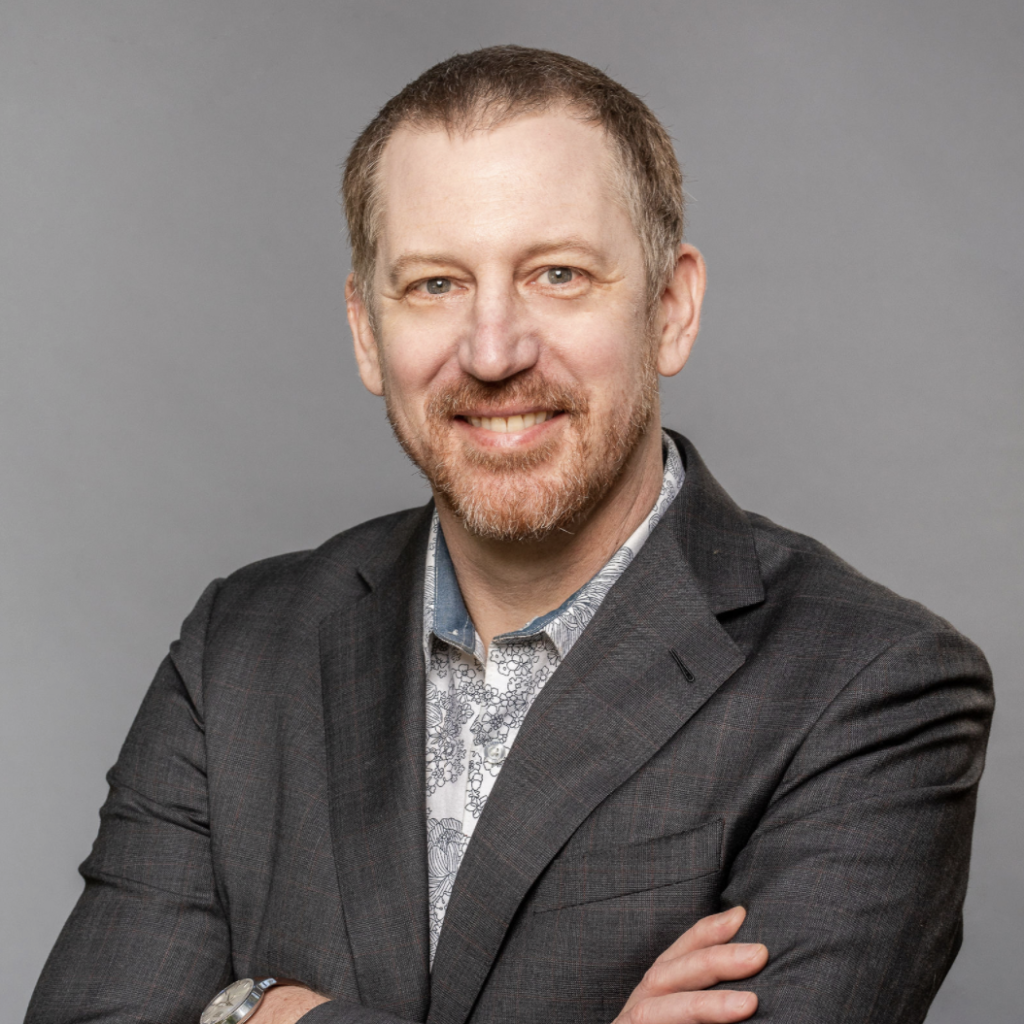 Mark Filimonov
Chief Content Officer and Founder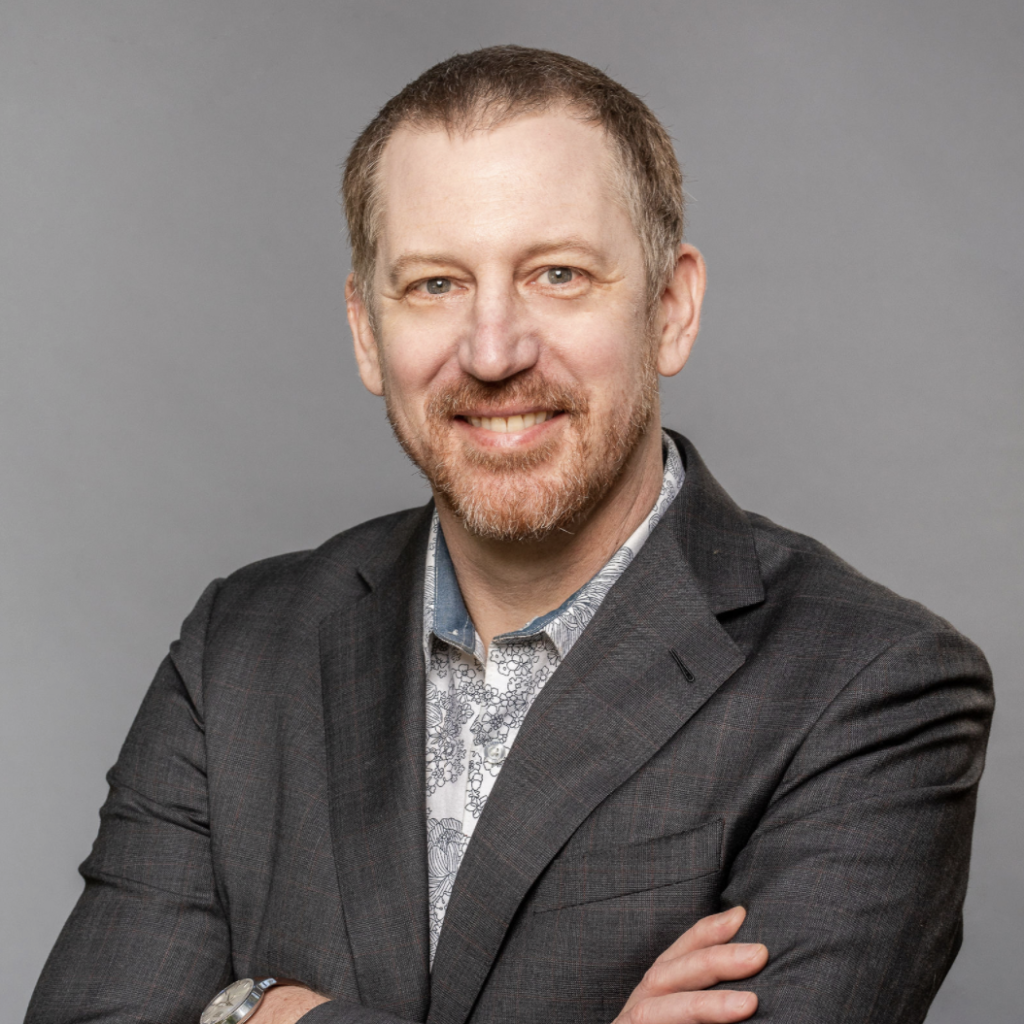 Mark Filimonov
Chief Content Officer and Founder
Mark is a co-founder and Chief Content Officer of Momentum. He works closely with clients on high-value, high-visibility projects requiring strategic guidance, clarity of thought, and ongoing preparation of written, spoken, and visual collateral in support of critical company initiatives and projects. His specialty is presenting technically complex material in a compelling, benefits-oriented way to non-technical professionals, public agencies, and the general public. He also manages the company brand and serves as Director of Momentum Media, where he helps design and implement powerful communication strategies designed to build trust and credibility among stakeholders, showcase success, engage potential investors, and educate customers, funding agencies, and the general public. Mark has worked on hundreds of successful proposals to a wide variety of agencies, including the California Energy Commission, the California Air Resources Board, and the US Department of Energy. His efforts have helped clients in the advanced energy, transportation, manufacturing, and water industries share valuable information about their projects and win almost $800 million.
BACKGROUND
Prior to his work at Momentum, Mark performed marketing and technical writing for a wide variety of organizations, including Autodesk, Adobe, Applied Ecological Solutions, the University of Kansas, and many others. He lives in Nevada City, California and enjoys reading, working on his house and property, and conducting science experiments with his son.
EDUCATION
Dartmouth College, Bachelor of Arts, Russian Language and Literature, 1989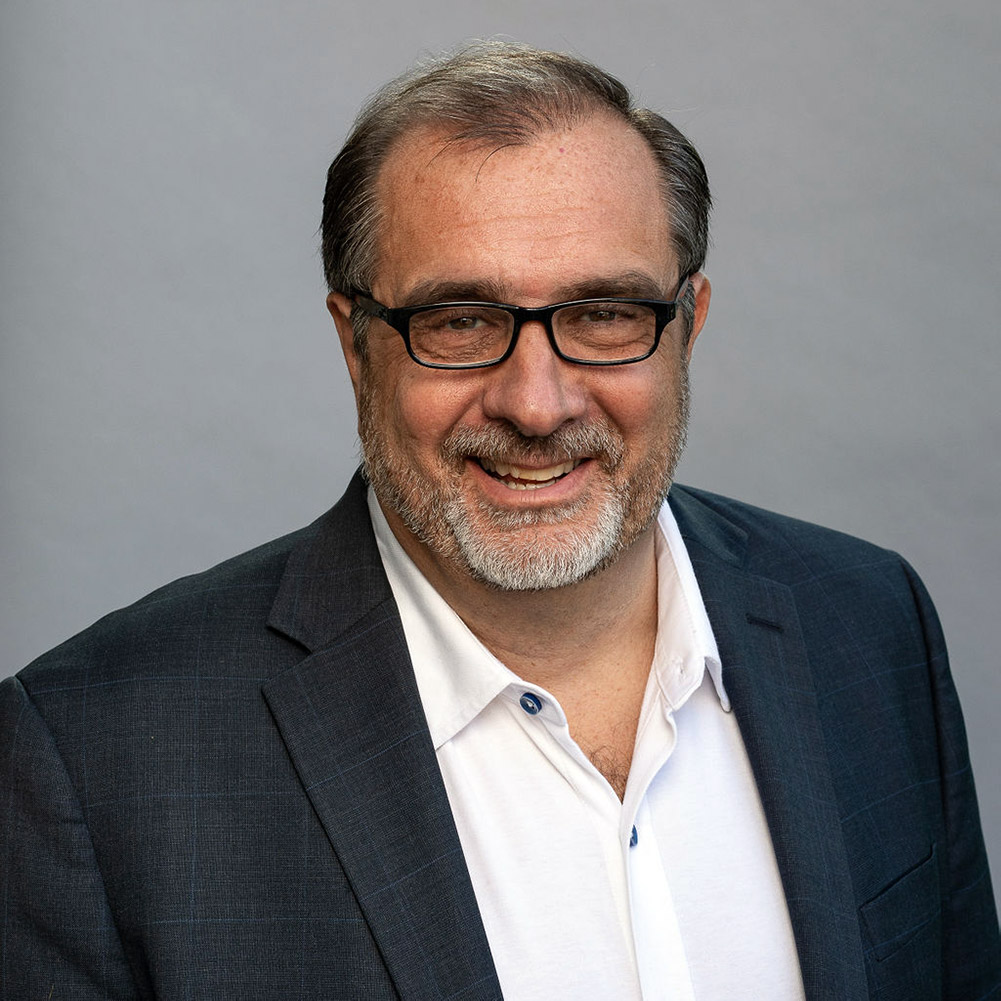 Shawn Garvey
Chief Executive Officer and Founder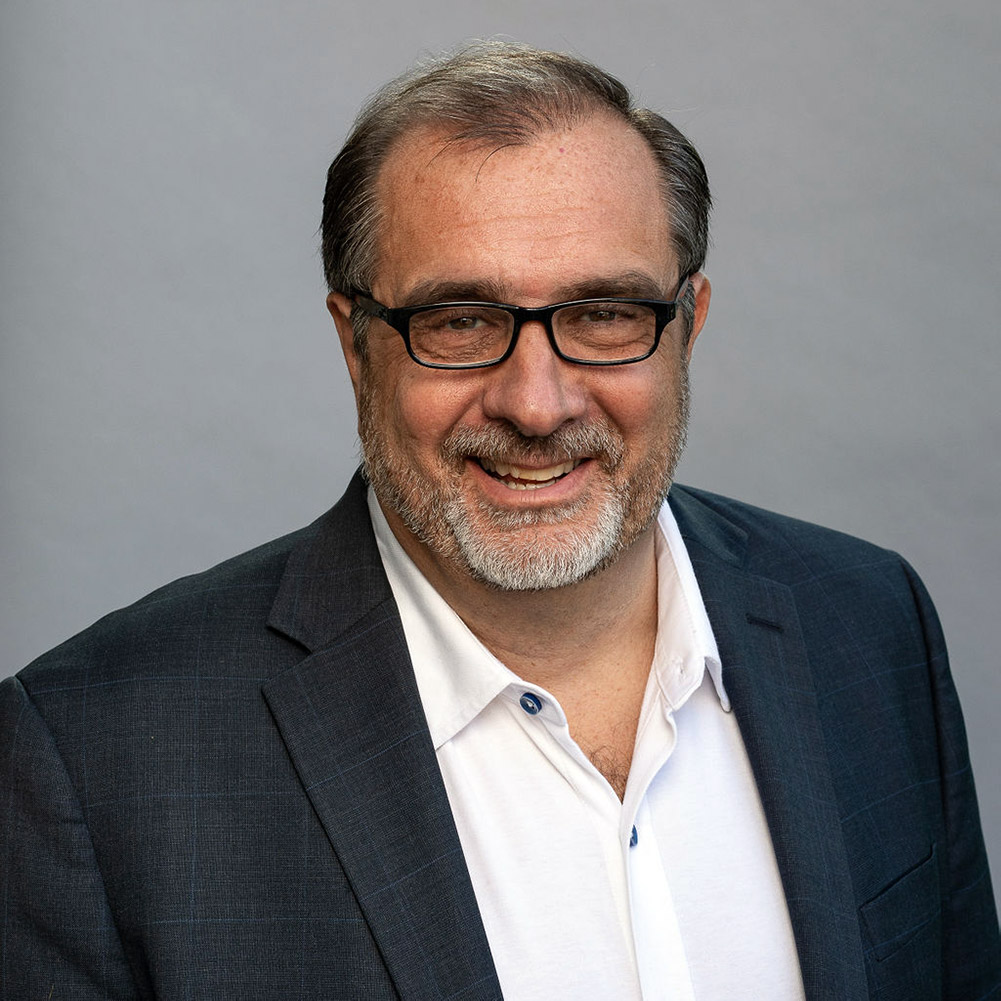 Shawn Garvey
Chief Executive Officer and Founder
Shawn Garvey is a serial entrepreneur and environmental activist. Garvey is the founder and Chief Executive Officer, here at Momentum, a family of companies working to design, develop and deploy transformational clean energy technologies. He is a co-founder and managing director of E-Mission Control, which designs and manages electricity consumption data products for forward-thinking on- and off-road vehicle fleet operators, and also co-founder and director of MXV Ventures, a company that designs clean-tech incubation and accelerator programs and invests in early-stage clean energy innovations and start-ups. He founded The Sierra Fund, a foundation for the environment committed to the land and people of California's Sierra Nevada headwaters which sponsored successful legislation creating Sierra Nevada Conservancy. Garvey co-founded several non-profit organizations, including The Sierra Fund, Velocity7, Green Research and Green Mountain Film Festival. He served as a Special Projects Representative for the US Department of Agriculture Rural Development in the Clinton Administration. Garvey founded Smart Campaigns, a political communications firm that has helped to elect hundreds of Democratic and progressive candidates for U.S. Senate, Congress, Governor, throughout the United States and abroad.
BACKGROUND
Shawn is a co-founder and former Chair of the Bioenergy Association of California. He helped craft and manage an ambitious legislative and regulatory strategy that places California at the crux of bioenergy adoption and commercialization. Before Momentum, Shawn served as Vice President of Communications and Public Affairs at CleanWorld, CEO of The Sierra Fund, and Executive Director of the South Yuba River Citizens League. Earlier in his career, he founded SMART Campaigns, a national public affairs and communication firm whose clients included more than 100 elected officials, including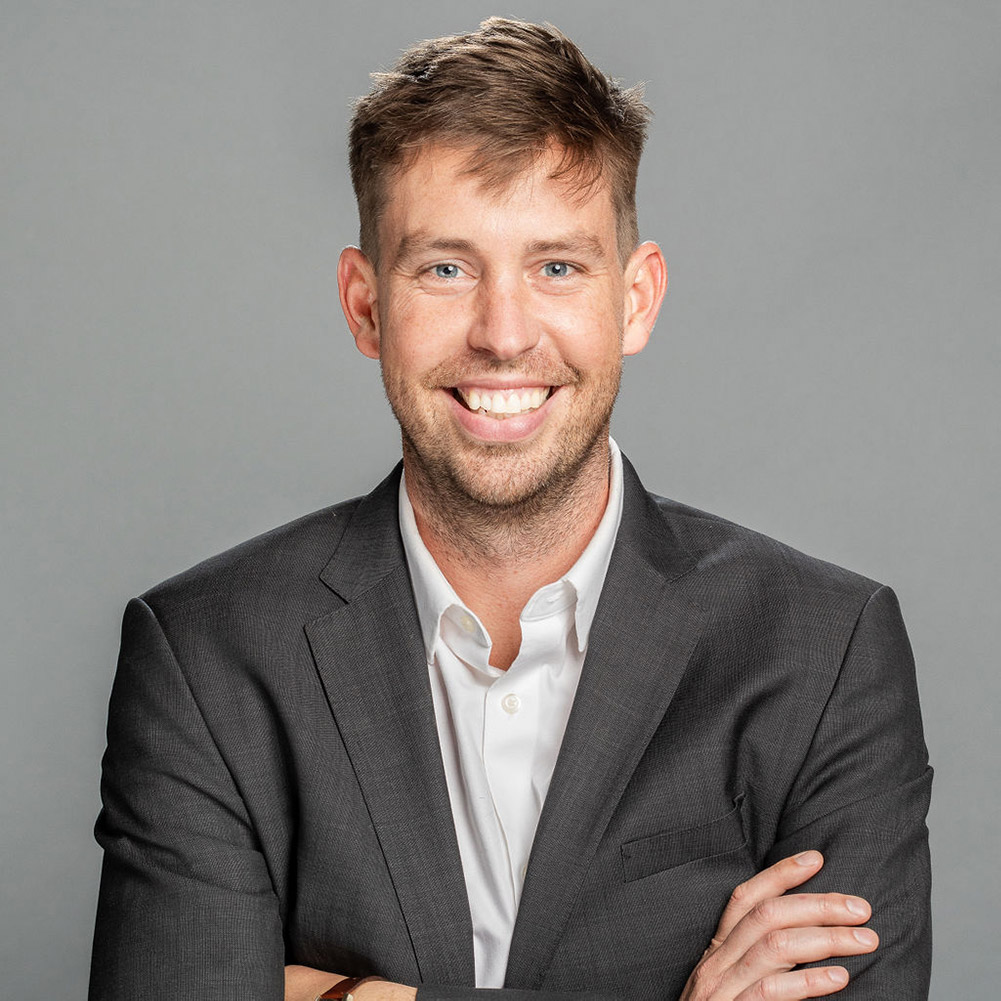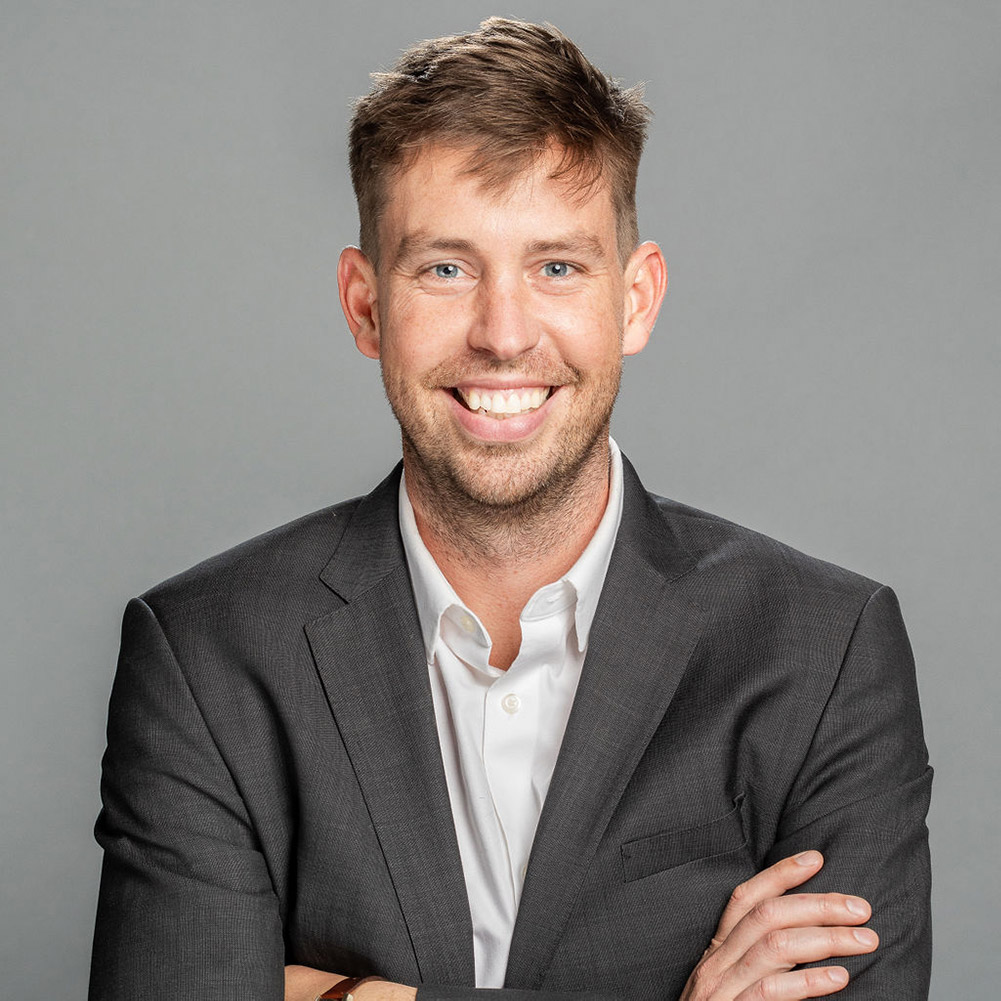 Matt Hart
President
Trained in civil engineering and economics, Mr. Hart has worked with clean technology and sustainable environmental practices throughout the United States, South America, Asia, and Africa. Mr. Hart's expertise focuses on zero- and near-zero-emission, on- and off-road equipment demonstration and community-scale renewable energy generation, including micro-grids, solar, wind, hydropower, and organics waste management. In his work, he focuses on a complete life-cycle approach to clean technology solutions that results in sound economic, environmental, and equitable projects that shift energy production and utilization toward a sustainable future. Mr. Hart brings a comprehensive and analytical engineering and financial approach to his work with Momentum that includes: technology evaluations, greenhouse gas life cycle modeling, carbon pathway modeling, environmental review, air permitting, financial and economic feasibility studies, sensitivity modeling and analysis, resource assessments, and siting study & evaluation.
BACKGROUND
Mr. Hart also serves as the Chair of the Electricity Subcommittee for the Bioenergy Association of California. He is intimately familiar with legislation and rulings related to the interconnection of distributed electricity and renewable natural gas. In his free time, he enjoys travel, exercise, and hiking in the mountains.
EDUCATION
Stanford University, M.S. in Civil & Environmental Engineering, Atmosphere/Energy, 2011
Stanford University, B.S. in Civil & Environmental Engineering, Minor in Economics, 2009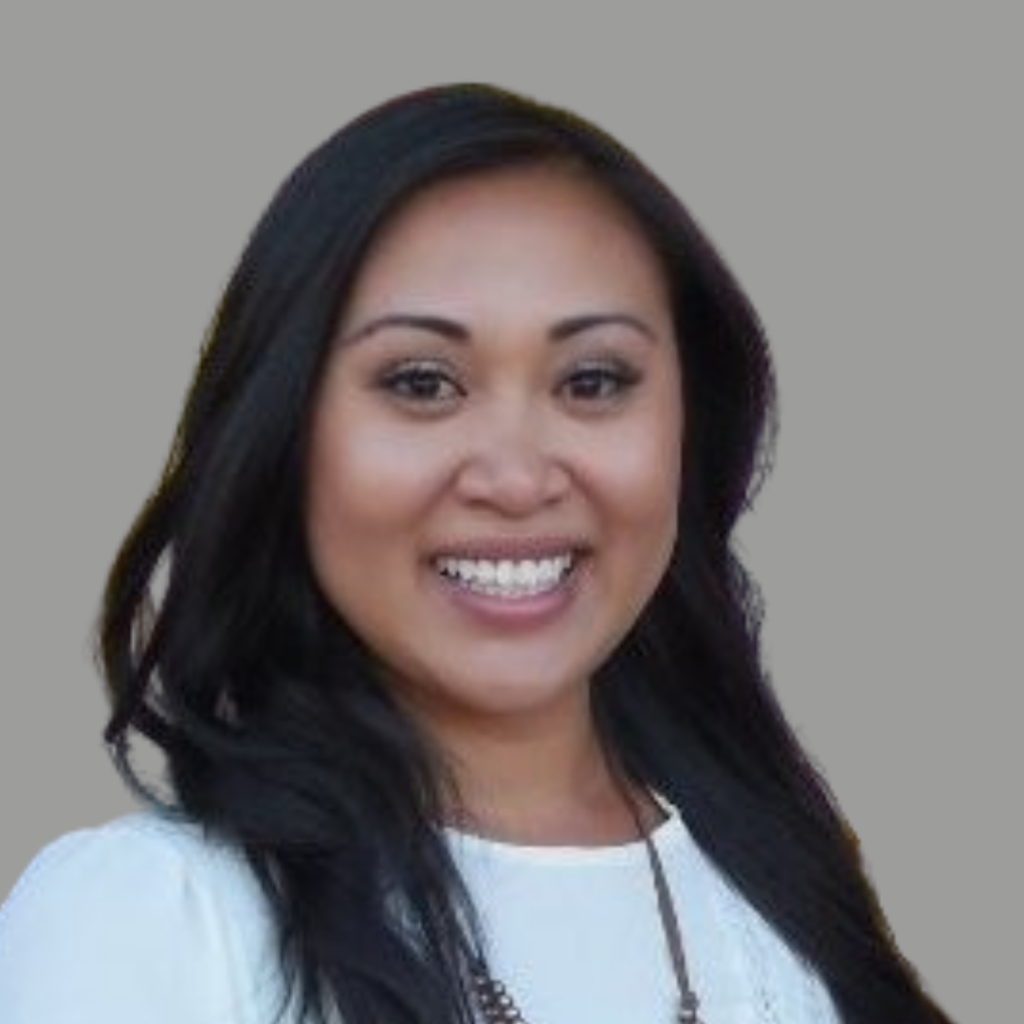 Katrina Aceves, PMP, CMP
Project Administrator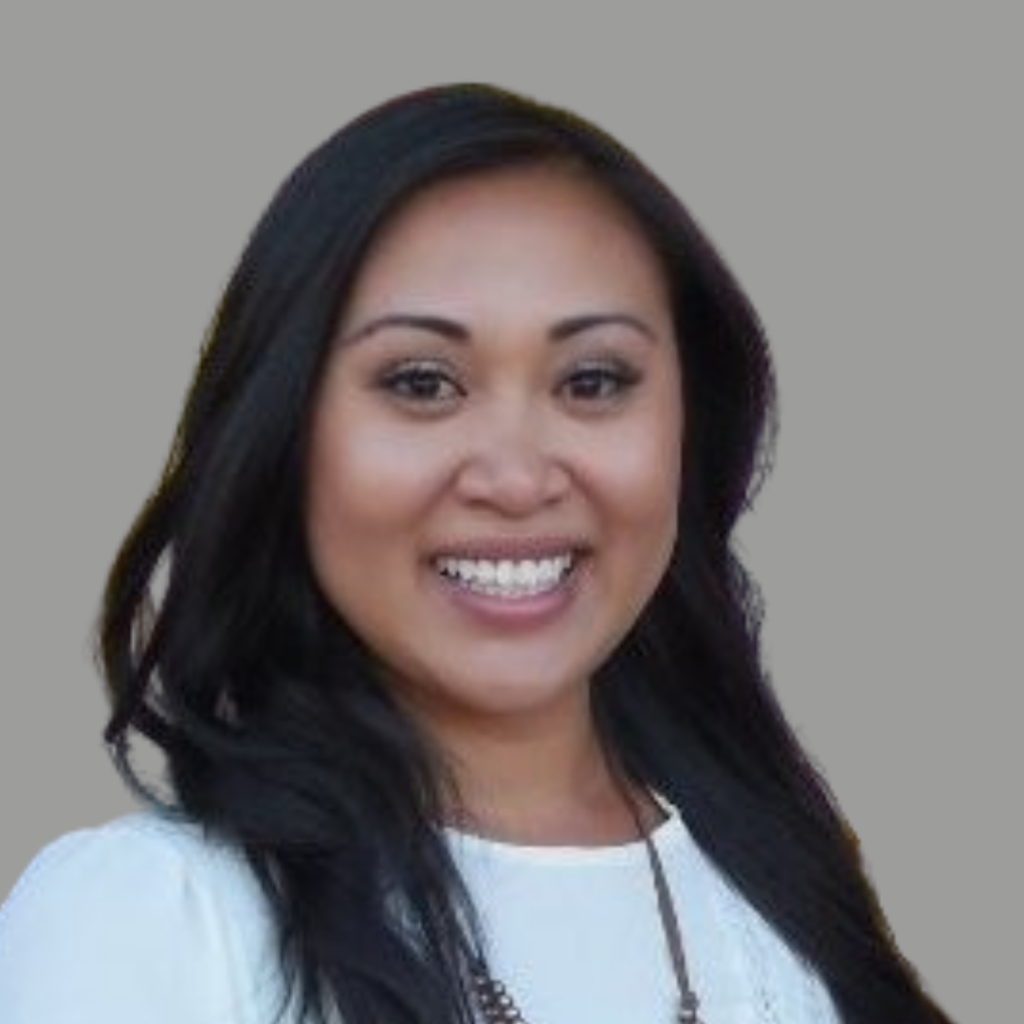 Katrina Aceves, PMP, CMP
Project Administrator
Katrina is an experienced project manager with a background managing complex corporate and experiential event programs from ideation to execution in the retail, hospitality, and non-profit industries. Her diverse experience has made her adept at managing cross-functional teams, coordinating alignment from different stakeholders, and developing creative solutions to meet business challenges. Katrina brings a strategic, client-centered approach to her Project Administrator role at Momentum, where she assists clients with grant administration, agency deliverables, and project implementation.   
Background
Before joining the Momentum team, Katrina was the lead project manager responsible for Covid-19 safety protocols, compliance, and testing for E! Entertainment Network's red carpet coverage of the 2020-2021 award season including the Primetime Emmys, People's Choice, Golden Globes, and GRAMMY Awards. Before that, she helped launch a new, narrative-driven retail concept for Macy's Inc. called STORY. She oversaw programming and event logistics at nine Macy's locations across California, Nevada, New York, New Jersey, Washington D.C., and Pennsylvania. Her previous experience also includes managing events and consumer-facing activations for Mattel, Inc., OluKai Premium Footwear, the American Youth Soccer Organization, and managing client services for the Los Angeles Tourism and Convention Board. She received her Certified Meeting Professional (CMP) credential in 2013 and is on track to receive her Project Management Professional (PMP) certification in 2021. 
Education
California State University, Fullerton, College of Business and Economics, BA Business Administration, 2008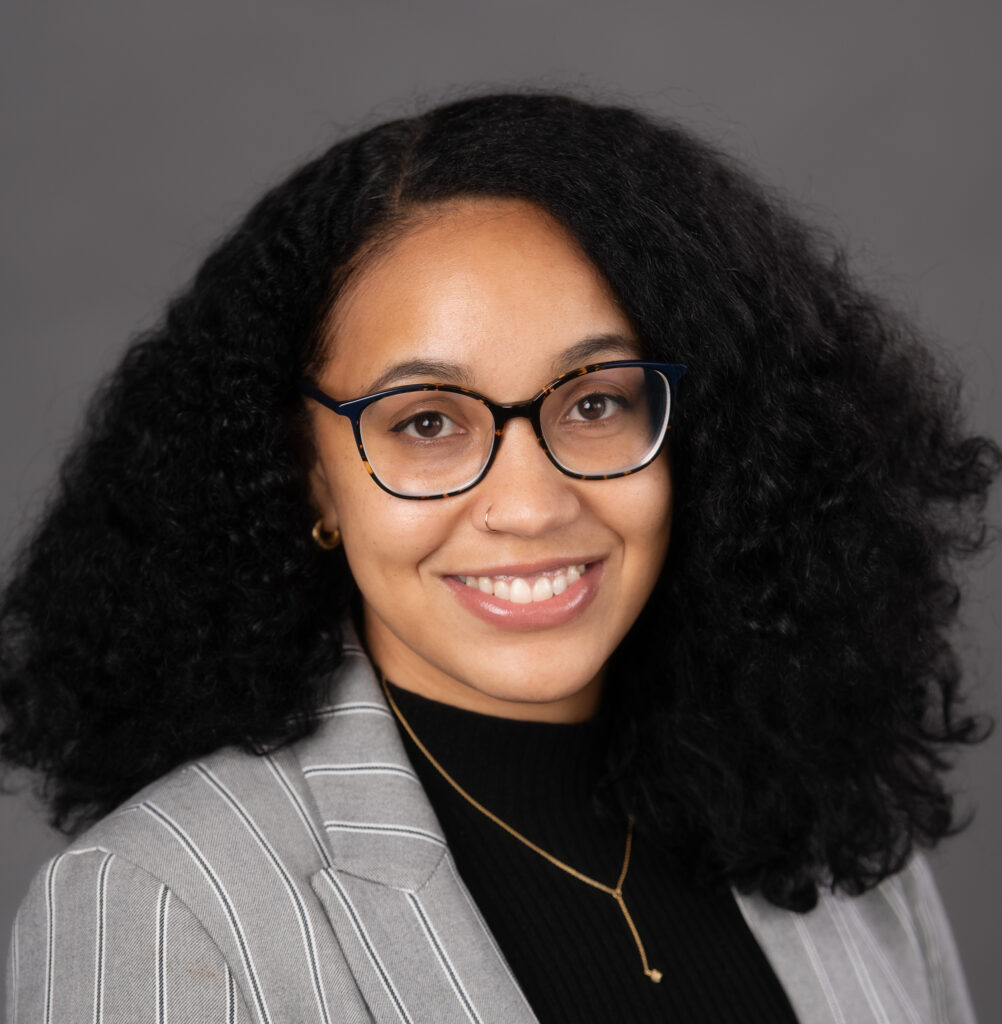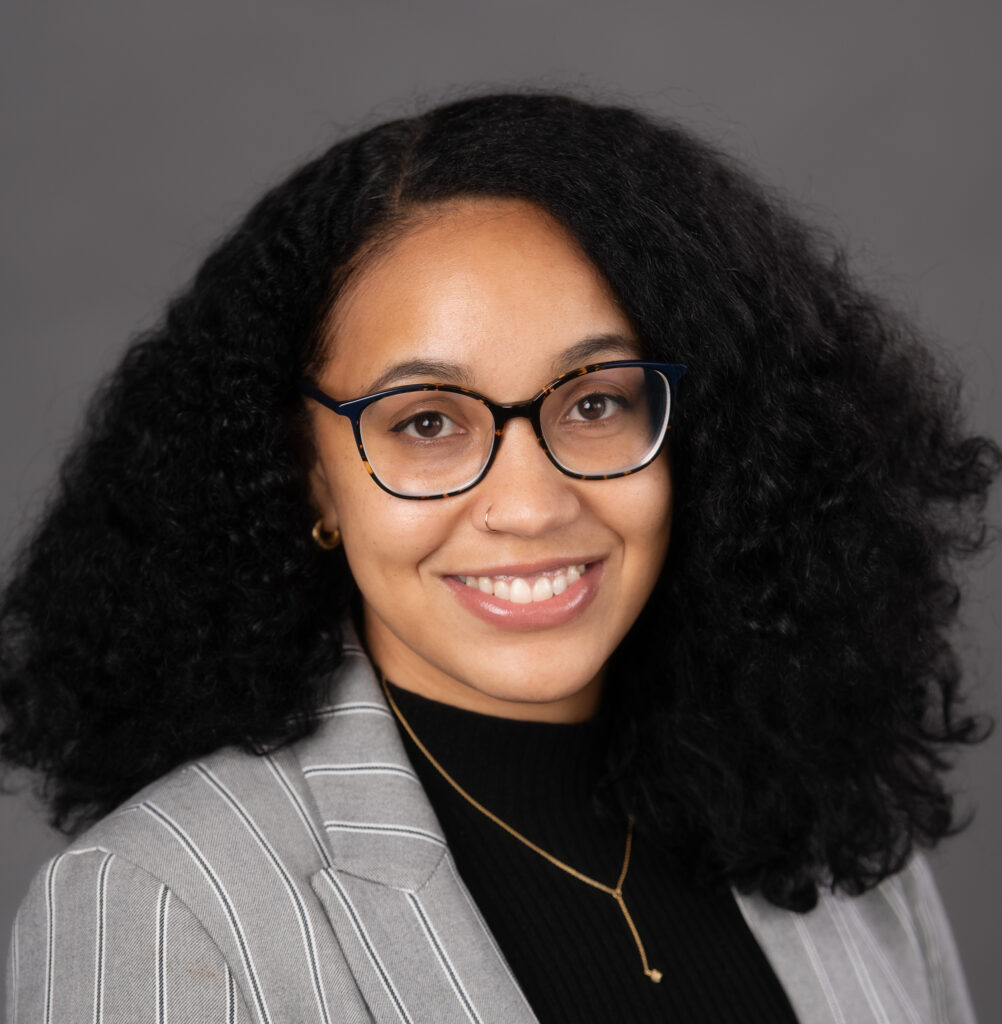 Amira Chowyuk
Strategist
Amira Chowyuk brings a holistic approach to strategic program development and execution with data visualization and analytics. Her experience combines expertise in technical sales for power infrastructure, techno-economic modeling and life cycle assessment of renewable energy systems, and integration of energy performance technologies. She is particularly skilled in delivering data-driven insights, and solutions for sustainable investment while aligning cross-functional teams across 100+ initiatives and projects.
Amira approaches every challenge and goal with a mindset that anything is possible. From there, she uses creativity, curiosity, science, and innovation to explore the realm of possibilities. Next, she works with diverse teams and stakeholders to develop evaluation models, reach consensus, and act on the best solution.
With a firm understanding of the funding landscape and resources, Amira is ready and able to align programs to client needs and help clients map out long-term sustainability, investment, and energy goals.
Amira holds a Master's Degree in bioresource science and engineering from the University of Washington as well as a Bachelor's of Science from North Carolina State University in industrial and systems engineering.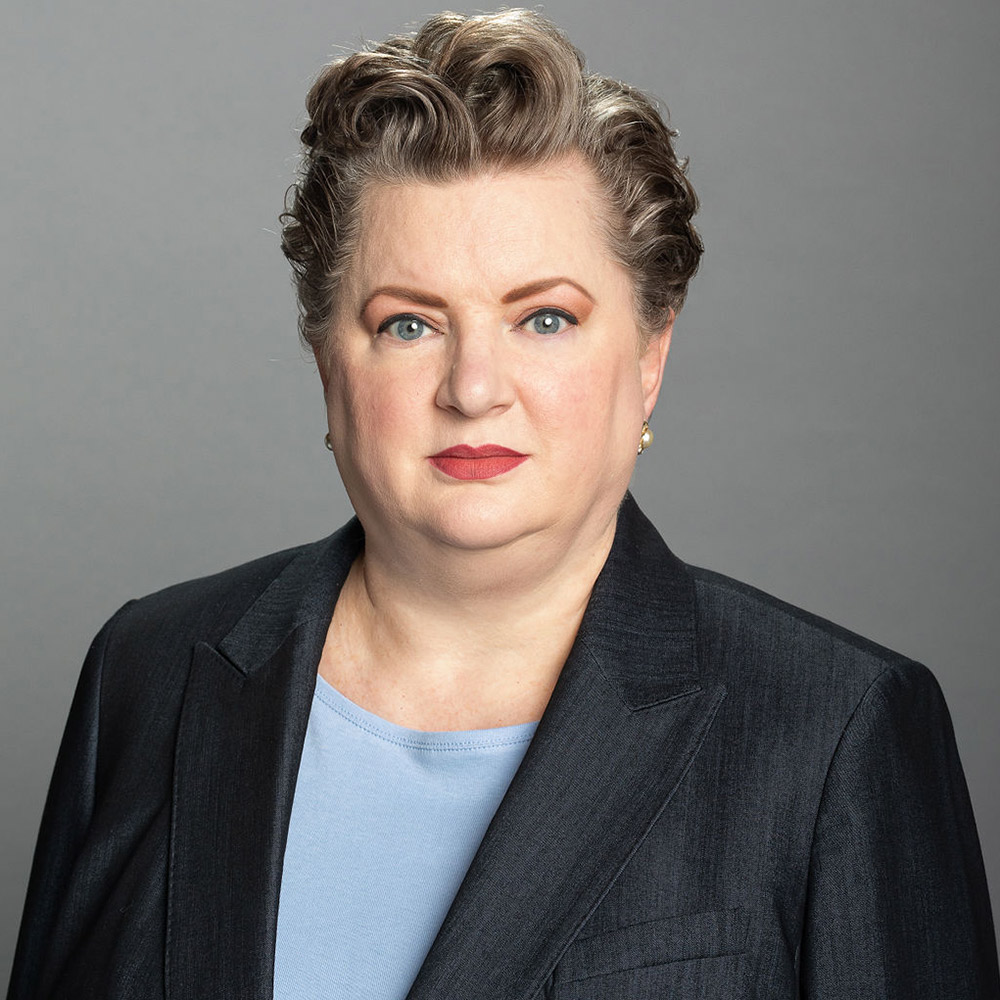 Donna Coffman
Executive Assistant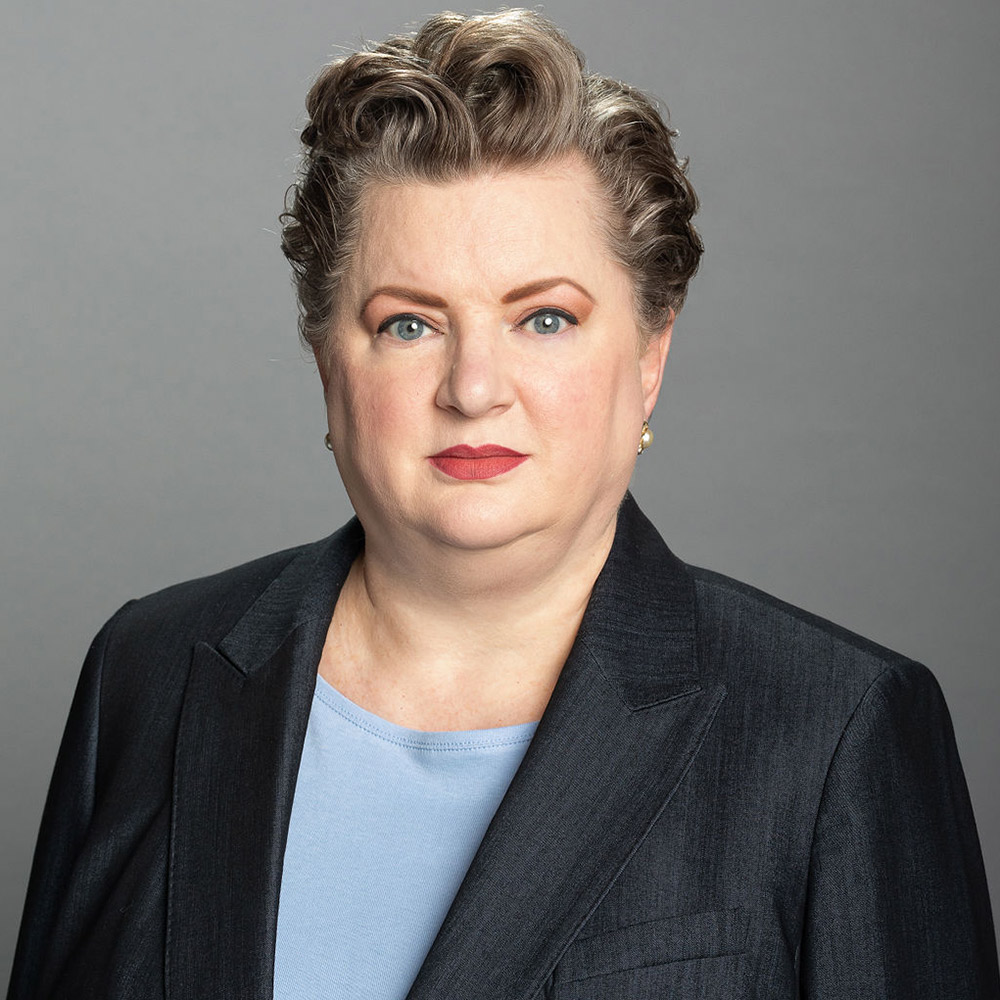 Donna Coffman
Executive Assistant
As Momentum's Executive Assistant Donna Coffman makes sure the trains are running smoothly, on time, and fully equipped with everything needed for the journey. She keeps the teams informed of important events, deadlines, and company news, and most importantly – she allows the leadership team to focus on what's really important – serving Momentum clients.
Donna comes to us with a strong background in executive assisting. Before joining Momentum she assisted leadership at WEAVE Inc., the primary provider of crisis intervention services for survivors of domestic violence and sexual assault in Sacramento County.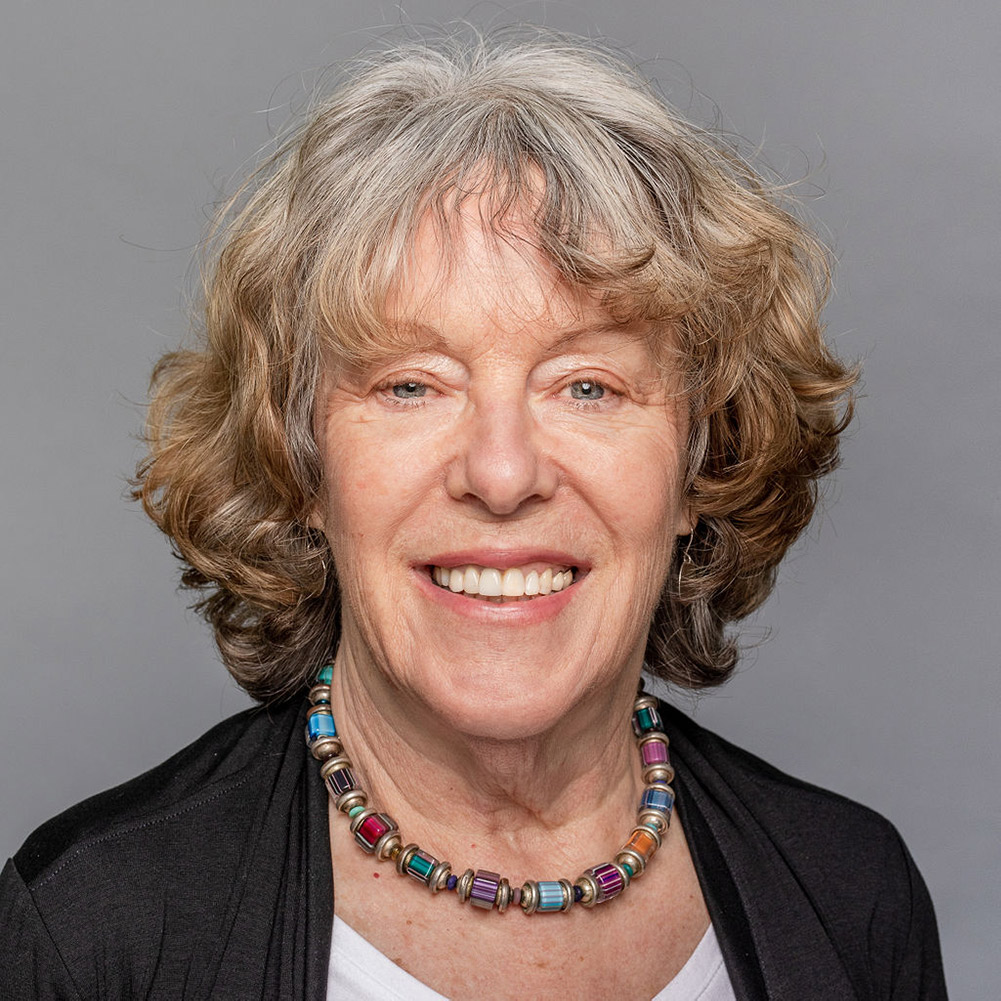 Janet Cohen
Senior Strategist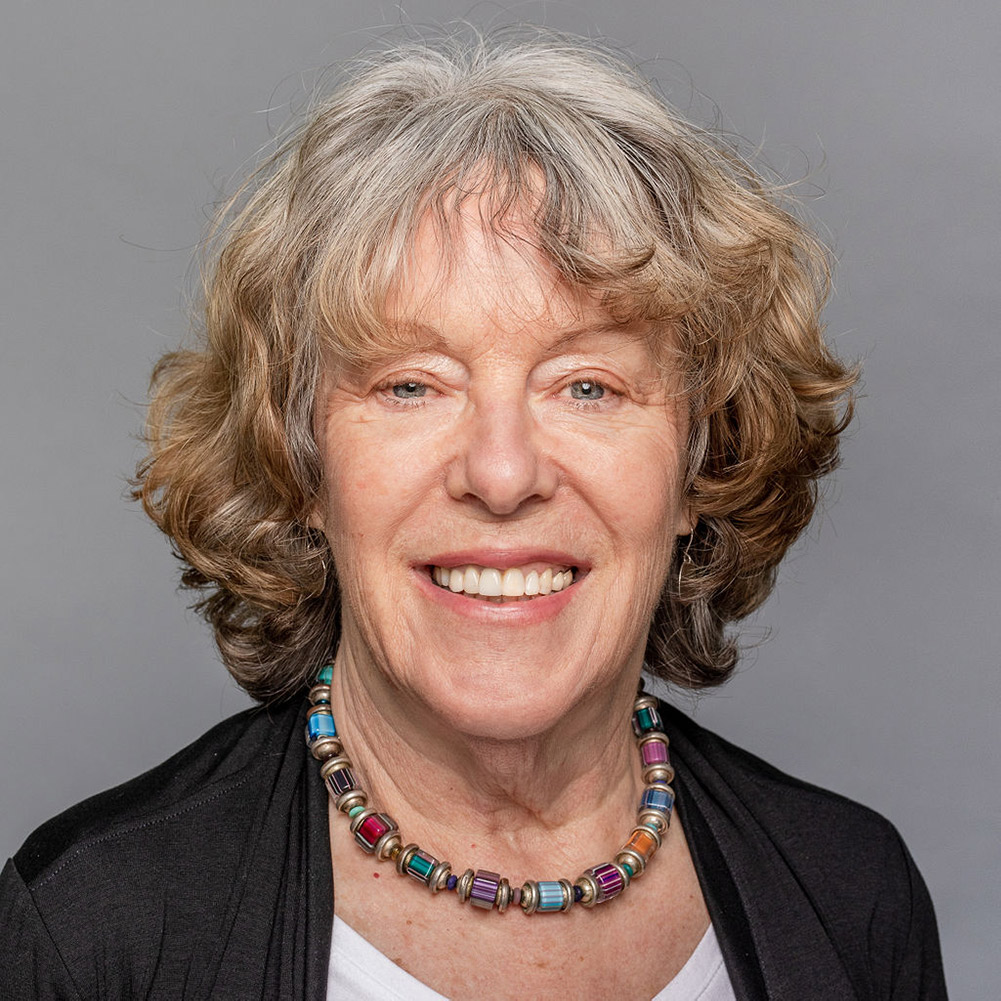 Janet Cohen
Senior Strategist
One of the founders of Momentum, Janet has more than 20 years of management experience across a wide array of disciplines: project development and management; grant writing and fund development; strategic planning, board development, and facilitation; outreach, communications, and PR; and training, presentations, and conference planning. She is also a skilled leader, utilizing a results-oriented approach to effectively solve problems and manage projects. Janet currently manages six California Energy Commission grants for Momentum clients. She has grant management experience with multiple other agencies, including the Department of Water Resources, State Water Resources Control Board, the US Bureau of Reclamation, the US Forest Service, US Fish and Wildlife Service, and the National Oceanic and Atmospheric Administration.
BACKGROUND
Prior to her work with Momentum, Janet co-founded Community Action Partners, a firm providing a variety of services for agencies, businesses, and NGOs. Since 2005, her efforts have resulted in successful grant writing and fund development totaling nearly $50,000,000. From 1999 to 2005, Janet served as Deputy Director and Executive Director at the South Yuba River Citizens League (SYRCL). There, she was responsible for overseeing all administrative functions, including fundraising and fund development, strategic planning, budgeting, communications, and outreach, and personnel management for a staff and volunteer corps of more than 600. While at SYRCL, Janet spearheaded the development of the Wild and Scenic Environmental Film Festival—now the largest film festival of its kind in the country—and managed the successful State Wild & Scenic River campaign for the South Yuba River in 2001.
EDUCATION
University of Leicester, BA, American Studies, Leicester, England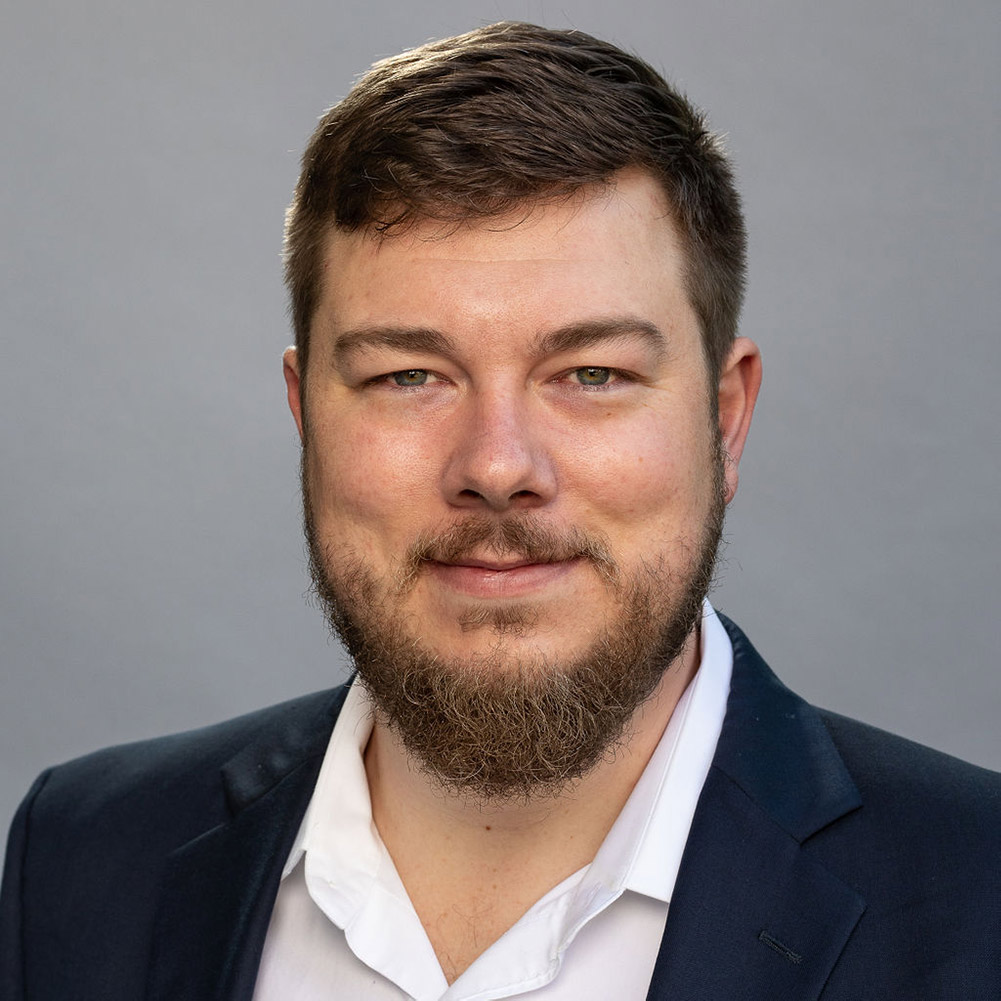 James Dumont
Strategist, Ports and Fleets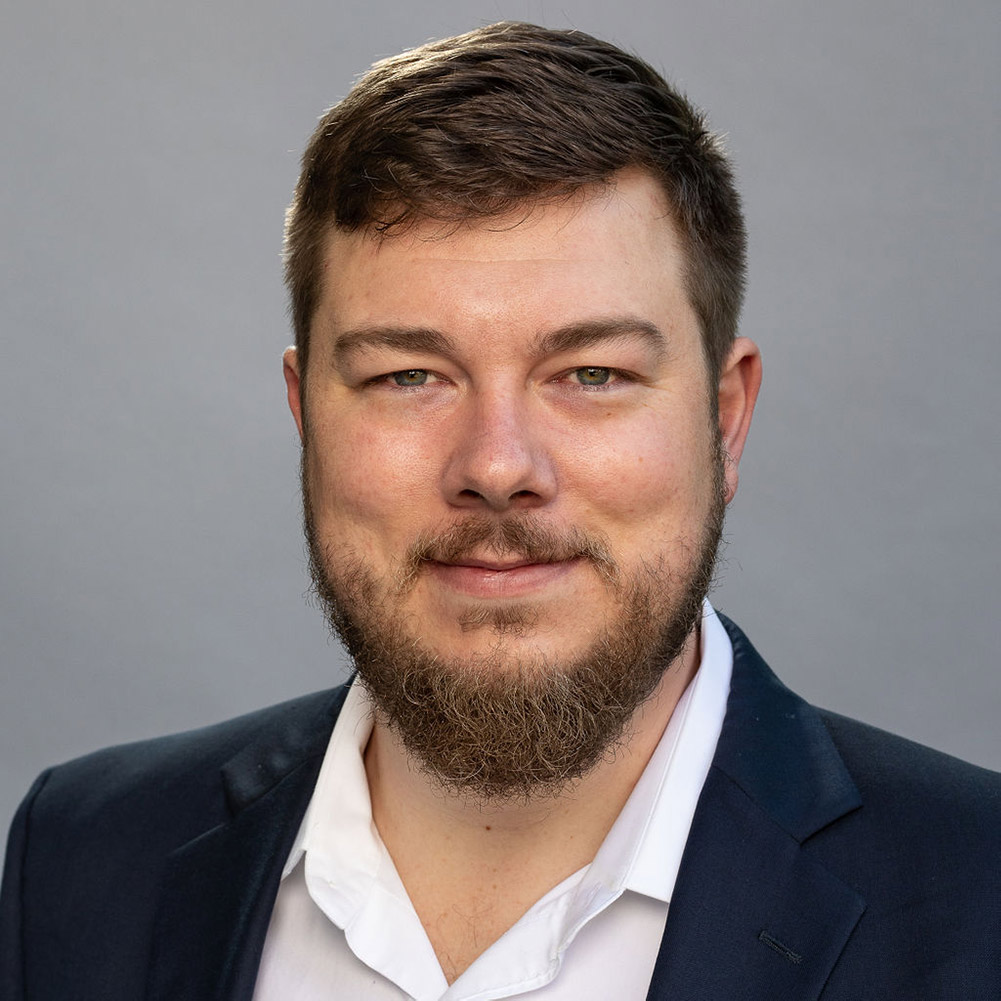 James Dumont
Strategist, Ports and Fleets
Mr. Dumont is one of the leading experts in California on the integration of advanced technologies into California's multimodal transportation system. He has particular expertise in regulatory and legal research, sustainable transportation, admiralty and maritime law, environmental law, oral advocacy, and grant writing. At Momentum, he manages the company's ports and fleets programs, performs business development, and writes thoughtful, content-rich grant proposals and strategy documents.
Mr. Dumont has worked on behalf of both regulatory agencies and regulated stakeholders on numerous projects promoting the adoption of advanced energy, renewable fuels, and sustainable transportation. He has successfully developed broad coalitions developing innovative projects that include transportation electrification, energy storage and electrical infrastructure for private companies, municipalities, air districts, and state agencies. His notable skills include persuasive writing, strategic planning, attention to detail, analytical reasoning, business development, and public speaking.
BACKGROUND
Prior to Momentum, Mr. Dumont served as an Intern at NRG EVgo, where he drafted persuasive memoranda and comments on California's Low Carbon Fuel Standard during its re-adoption. He also contributed to numerous grant applications, performed business development for siting electric vehicle charging stations, and conducted extensive outreach to local governments, Air Quality Management Districts, and planning agencies. In his spare time, he enjoys experiencing the world of craft beers, being the world's "okayest" 10k runner, and exploring the great outdoors with his fiancée and their Shiba inu dog.
EDUCATION
Tulane University Law School, Juris Doctor, Certificate in Admiralty and Maritime Law, 2014
California State University, California Maritime Academy, BA in Global Studies & Maritime Affairs, 2010
PUBLICATIONS
James K. Dumont, Note, "Pleading Insanity in Piercing the Corporate Veil: Supplemental Rule E's Heightened Pleading Standard Protects Polluting Shipowners in the Fourth Circuit", 38 TUL. MAR. L.J.665 (2014).
ABA Tort Trial and Insurance Practice Section, Presentation, "Maritime Law–Recent Developments from the Tulane Maritime Law Journal", April 4,2014, available at (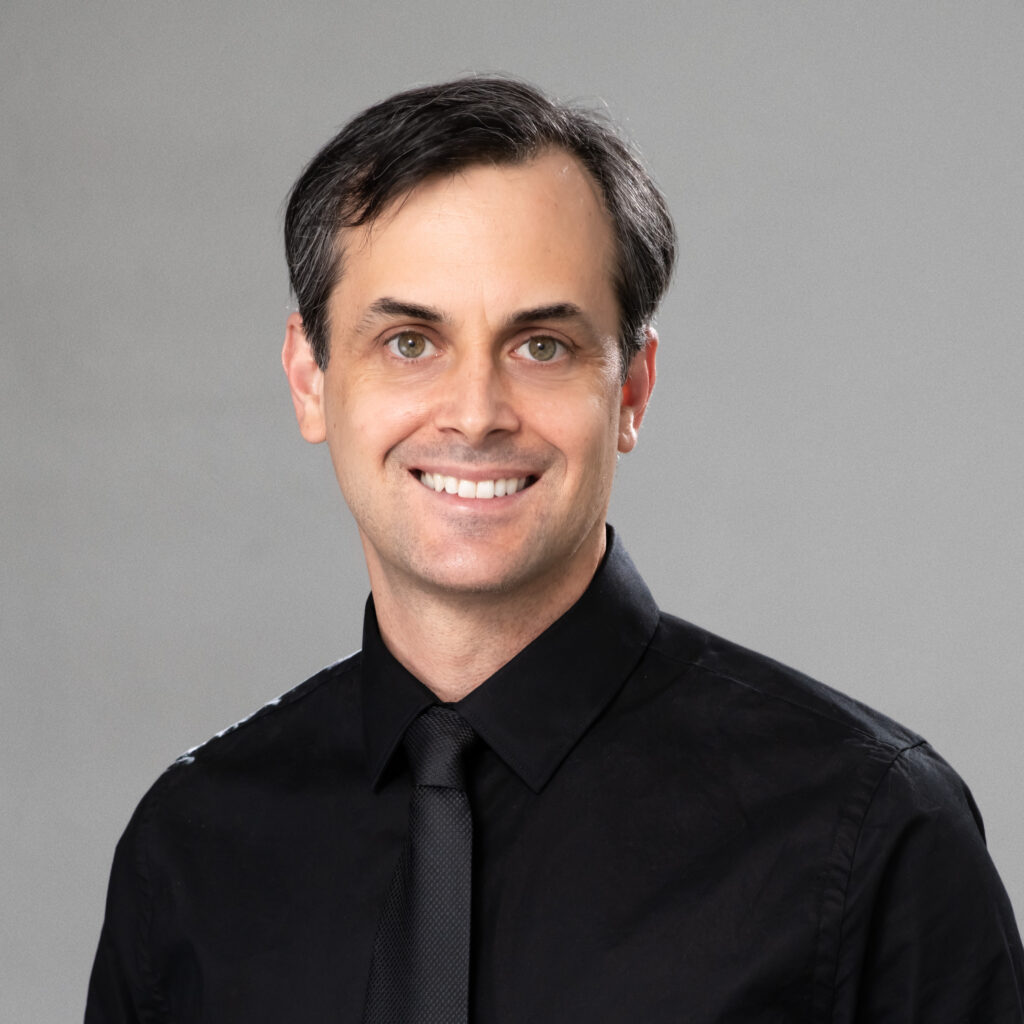 Robert Eckard, PhD
Senior Strategy Scientist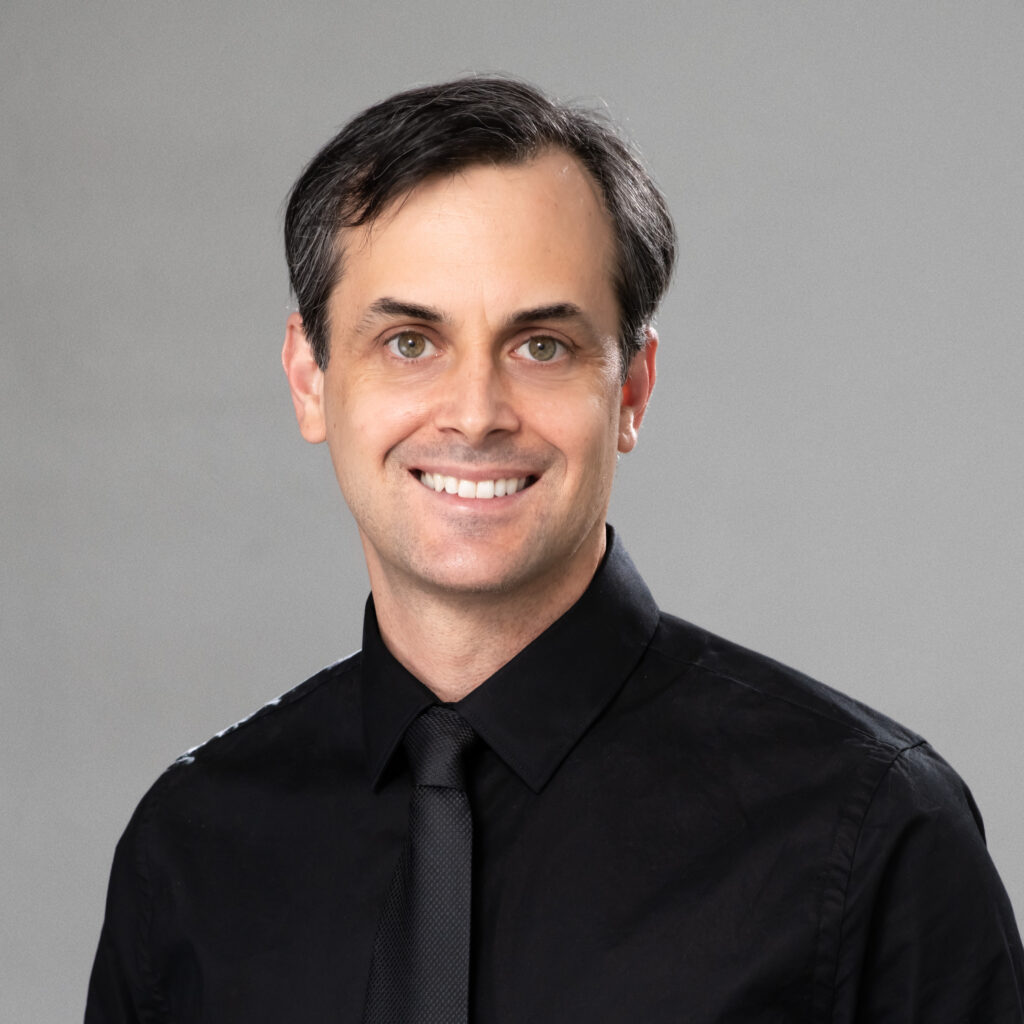 Robert Eckard, PhD
Senior Strategy Scientist
Dr. Eckard is a technology, environmental, and fund development specialist with deep background in quantitative and economic analysis for advanced transportation, energy, water, and industrial projects, including cleantech and renewables deployment. He also serves as Momentum's senior water resources and water quality scientist and subject matter expert. Since 2014, Dr. Eckard has helped secure well over $100 million in grant funds while leveraging more than $220 million in private funding for waste management, renewable energy, cleantech vehicle, and water sector projects and programs. He also possesses considerable expertise in technology commercialization and market development and has prepared high-quality, customized business evaluations to support market development and commercialization for businesses in or seeking to enter the energy, water, and associated cleantech sectors. He has also developed successful and adaptive commercialization strategies for organic waste management systems, advanced biofuels, anaerobic digesters, anaerobic digester pretreatment, advanced boilers, cooling system treatment chemicals, water treatment systems, ozonation for drinking water systems, and various other systems and technologies.
BACKGROUND
Dr. Eckard lives in Portland, Oregon with his wife and three children. When he is not developing funding and commercialization strategies, Dr. Eckard enjoys making ceramics with his family, visiting interesting geologic formations, and analyzing/writing up water quality research with colleagues at the University of California and the US Geological Survey.
EDUCATION
University of California, Davis, PhD, Organic Geochemistry 2016
University of California, Santa Barbara, BA, College of Creative Studies, Biology (Ecology), summa cum laude, 2001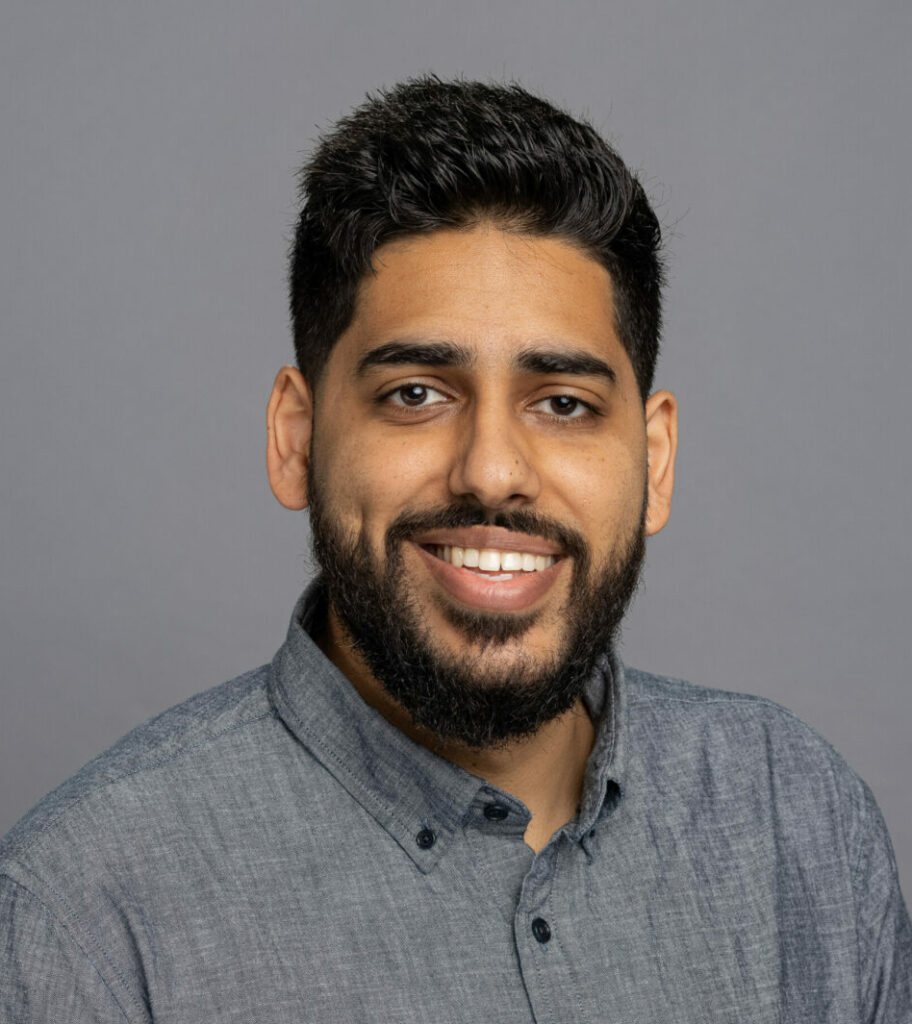 Ashneel Ghoman
Operations & Accounting Associate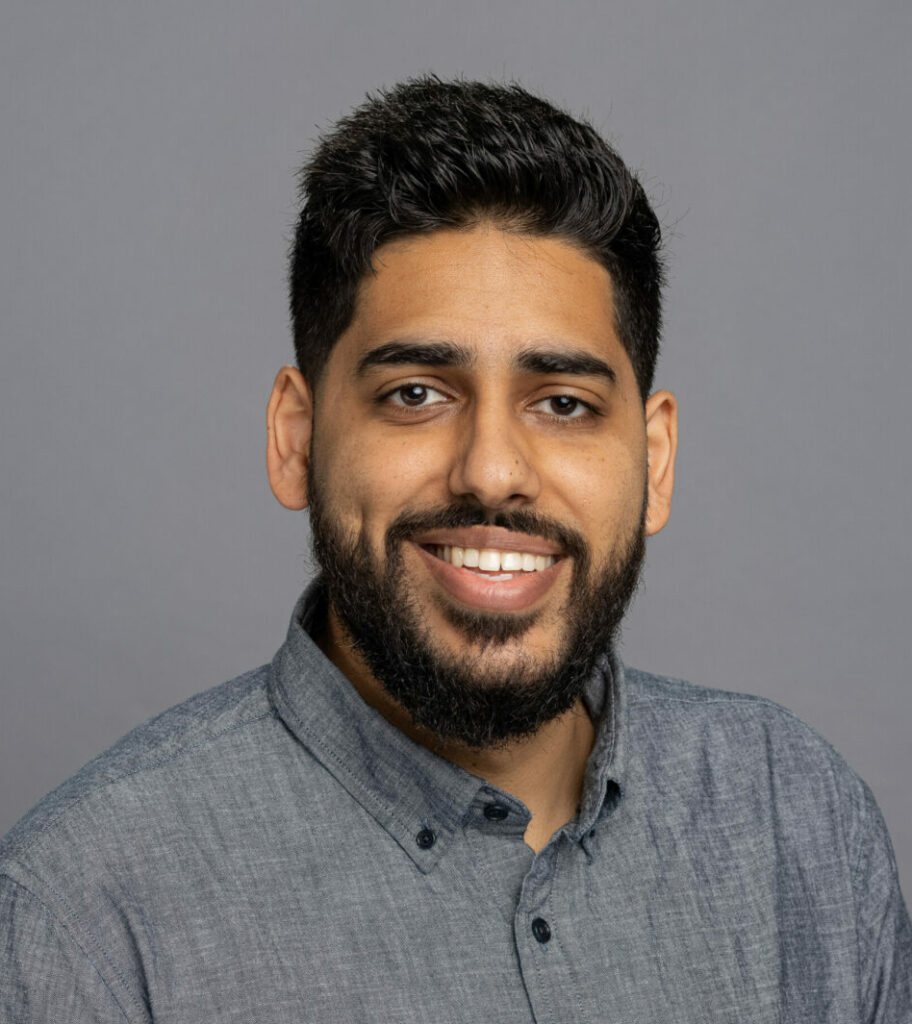 Ashneel Ghoman
Operations & Accounting Associate
Ashneel has over eight years of experience in Accounting across various fields and industries, providing accounts payable and receivable services, general journal and general ledger services, and generation of reports and financial statements, amongst other skills and experiences. Ashneel joined the Momentum team in 2021 and works to manage Momentum team member hours and progress as they relate to specific projects and related clientele.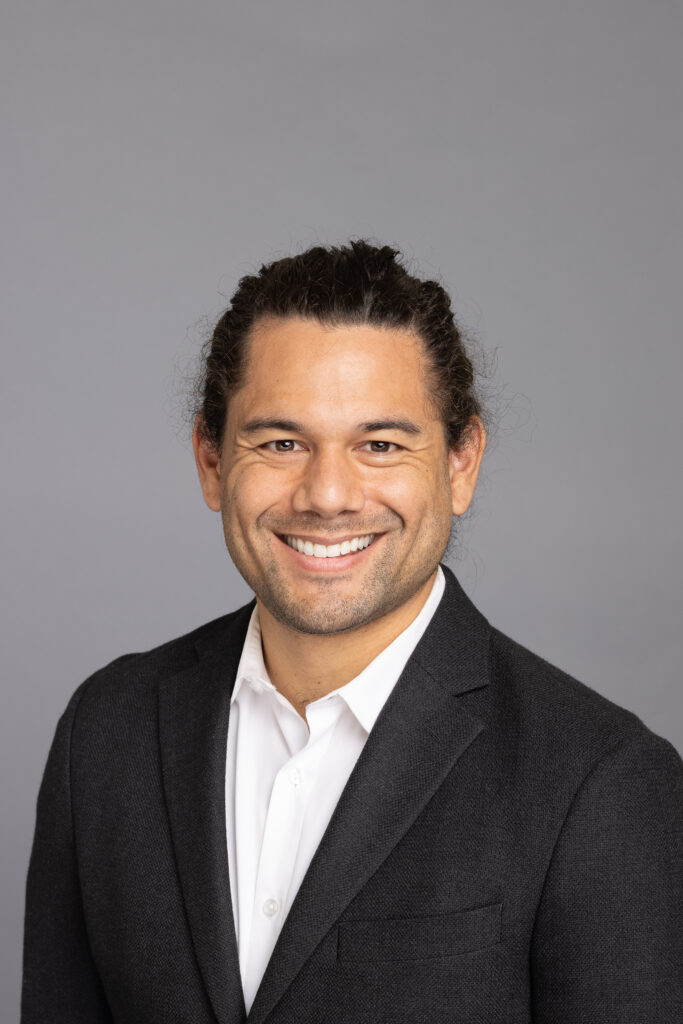 Ethan Hanohano
Vice President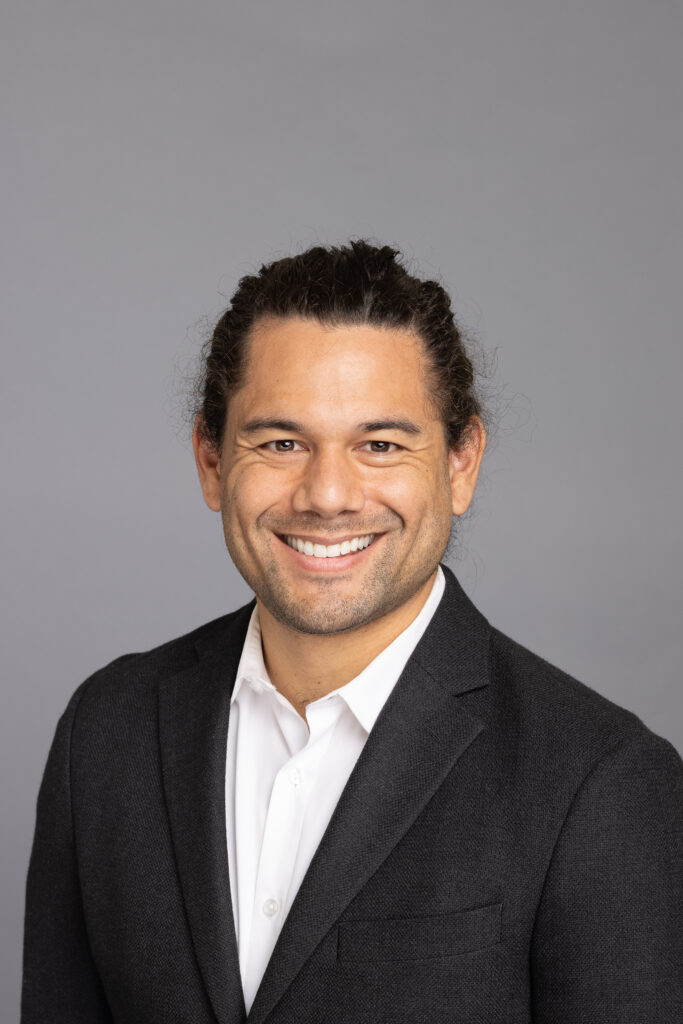 Ethan Hanohano
Vice President
Mr. Hanohano has more than 10 years of experience in sales, content development, and client and project management for advanced energy, water, transportation, and manufacturing projects. His excellent written and verbal communication skills complement his flair for organization, making him an effective client manager for some of Momentum's most prominent clients. Mr. Hanohano also has extensive experience working with a wide variety of public agencies, including the California Energy Commission, CalRecycle, and the California Air Resources Board.
BACKGROUND
Prior to Momentum, Ethan served as a Feedstock Procurement Specialist at CleanWorld. In that role, he was responsible for business development and operations related to anaerobic digestion. Ethan developed and maintained positive relationships with public and private agencies and developed key language for the company's AB 1826 (mandatory commercial organics recycling) implementation strategy. In his free time, Ethan enjoys playing sports and watching Formula 1 racing.
EDUCATION
California State University, Sacramento, BS in Criminal Justice, 2012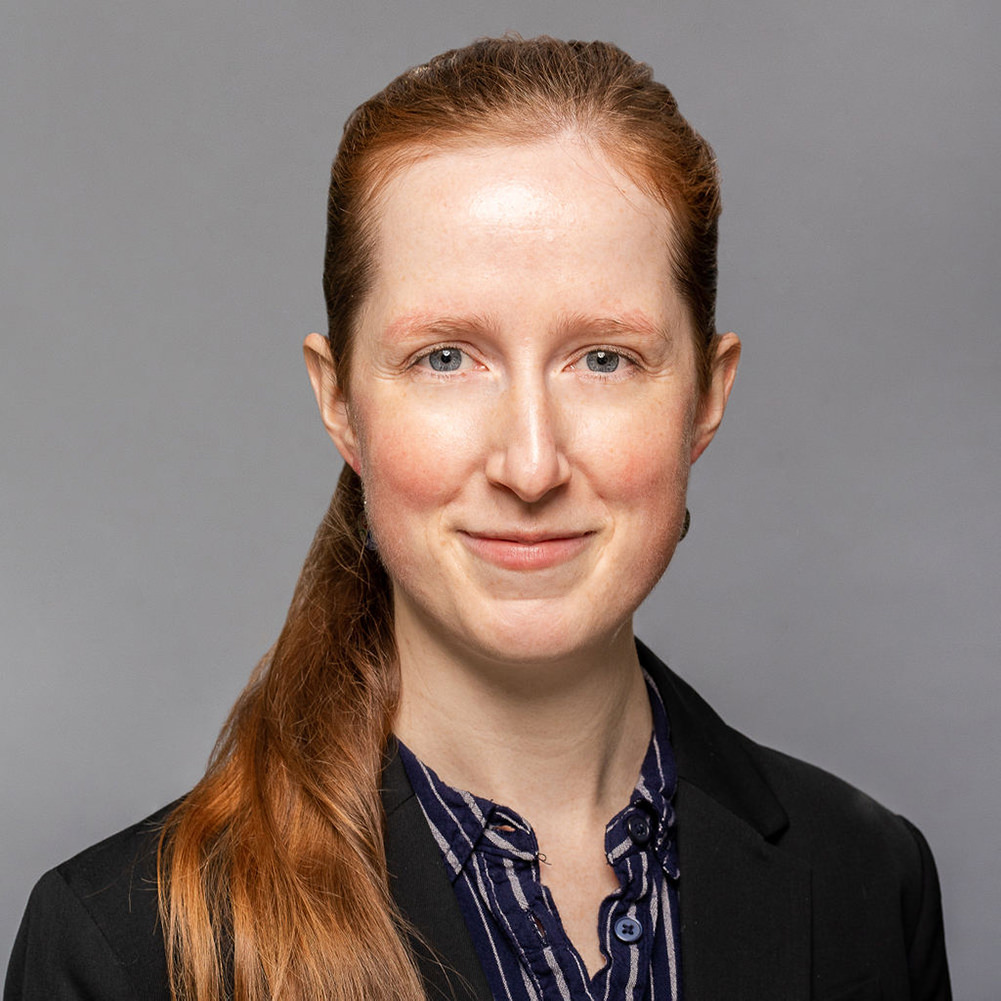 Daele Mather
Chief Operating Officer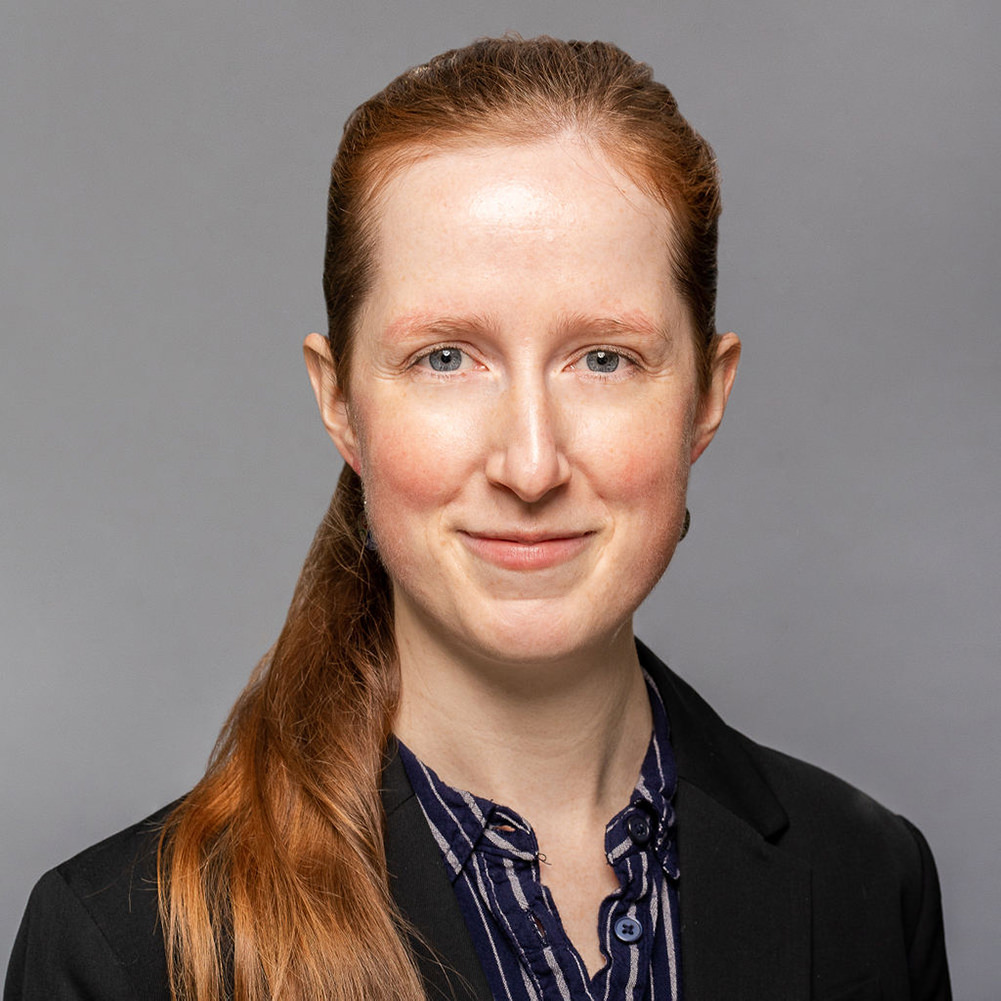 Daele Mather
Chief Operating Officer
Daele is a strong problem solver and an effective verbal and written communicator, with more than seven years of experience in finance and budgeting and a keen analytical mind. At Momentum, she manages business operations. In this role, Daele helps clients develop project budgets for grant proposals, oversees project invoicing, supports Project Managers in client communications and directions, and co-develops and helps clients implement audit defense best practices. She has also been instrumental in the development of processes and procedures to standardize grant invoicing and budget protocols.
BACKGROUND
Prior to her work at Momentum, Daele worked at Wells Fargo, where she utilized risk management techniques to prevent fraud and ensure customer and bank security. She also accurately maintained and taught procedures that follow federal law and bank policies and organized and developed a system to accurately maintain the retention of files and documents within her branch. Daele is a California Notary Public.
EDUCATION
University of California, Santa Cruz, BA, Economics, Honors, 2013
University of California, Santa Cruz, BA, Mathematics, 2013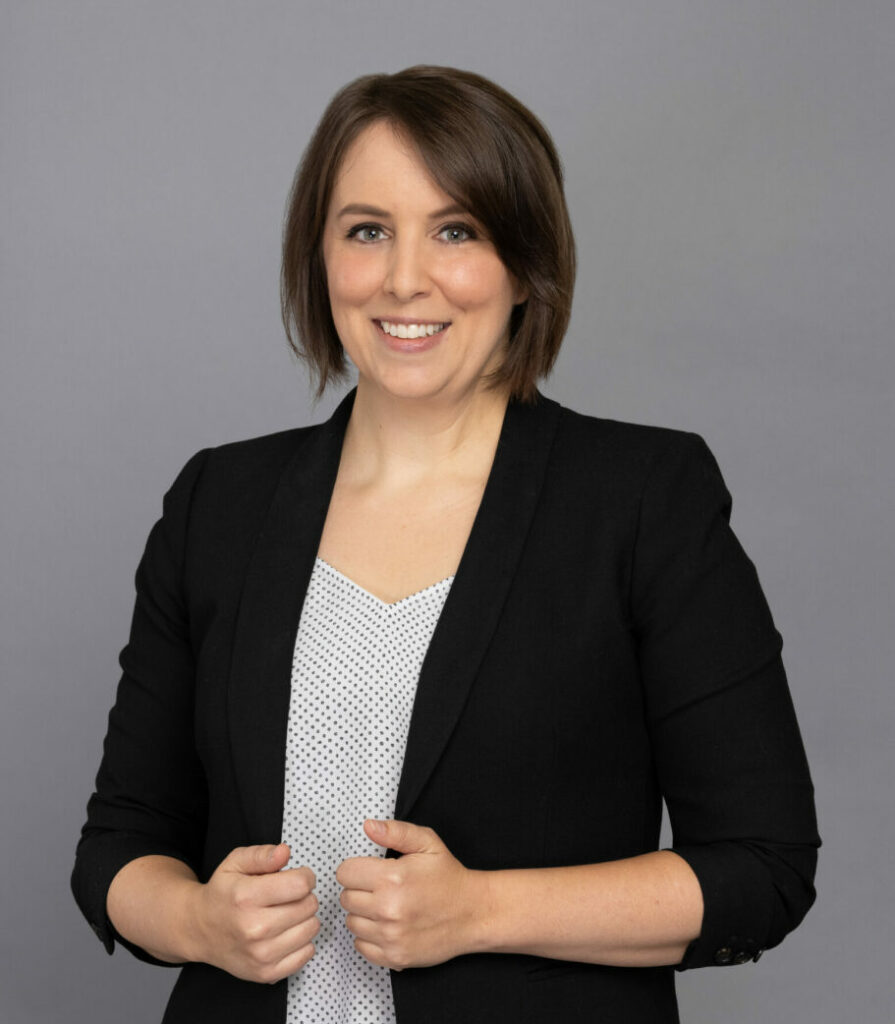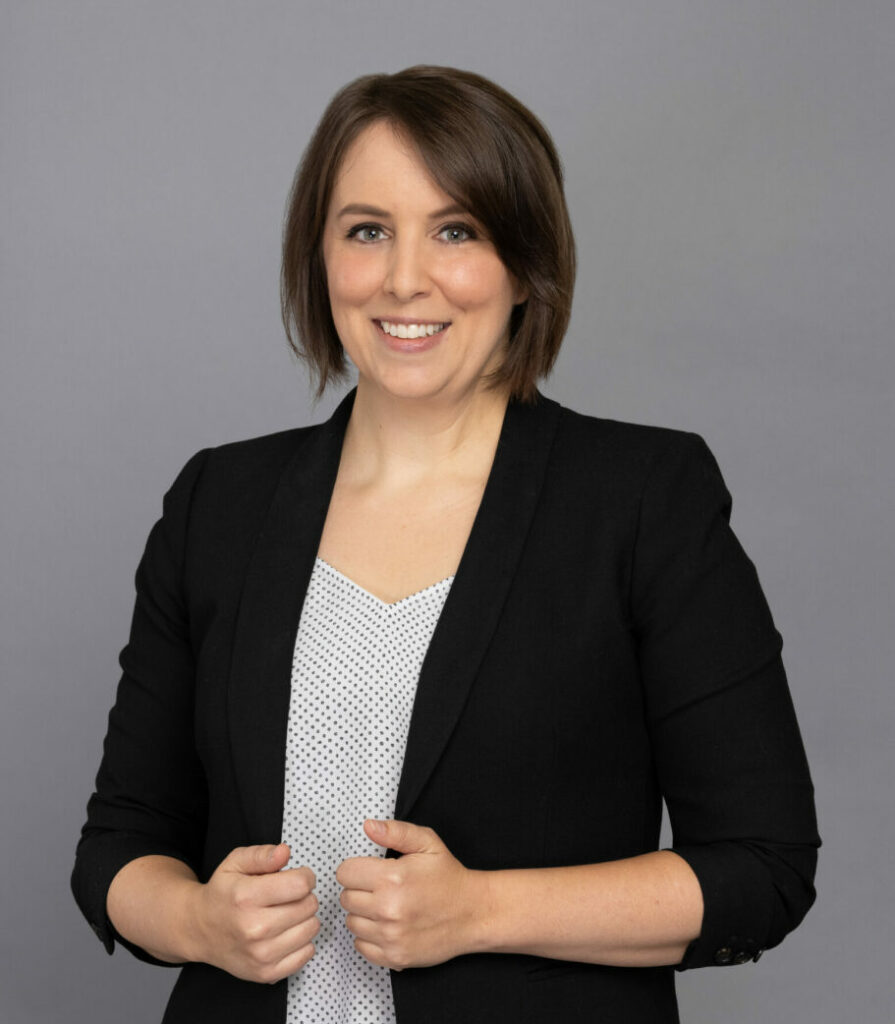 Emily Nichols
Strategist
Before joining the Momentum team, Emily Nichols spent more than a decade at PG&E and SMUD designing and executing company-wide commercial and residential segment strategy and managing product portfolios focused on core revenue services, rate design, grid resilience, and technology implementation. She delivered accelerated initiatives to support customer satisfaction and product objectives and oversaw complete Customer Experience (CX) strategy research and tactics across departments.
Nichols's focus is on the end-user experience and brings that lens to all her projects. At Momentum, she's already helping clients, like SMUD and Lawrence Berkeley Labs, develop innovative, community-centric, clean-tech programs. 
Education:
CSU Sacramento, Bachelor of Arts (B.A.) in Ethnic Studies,  –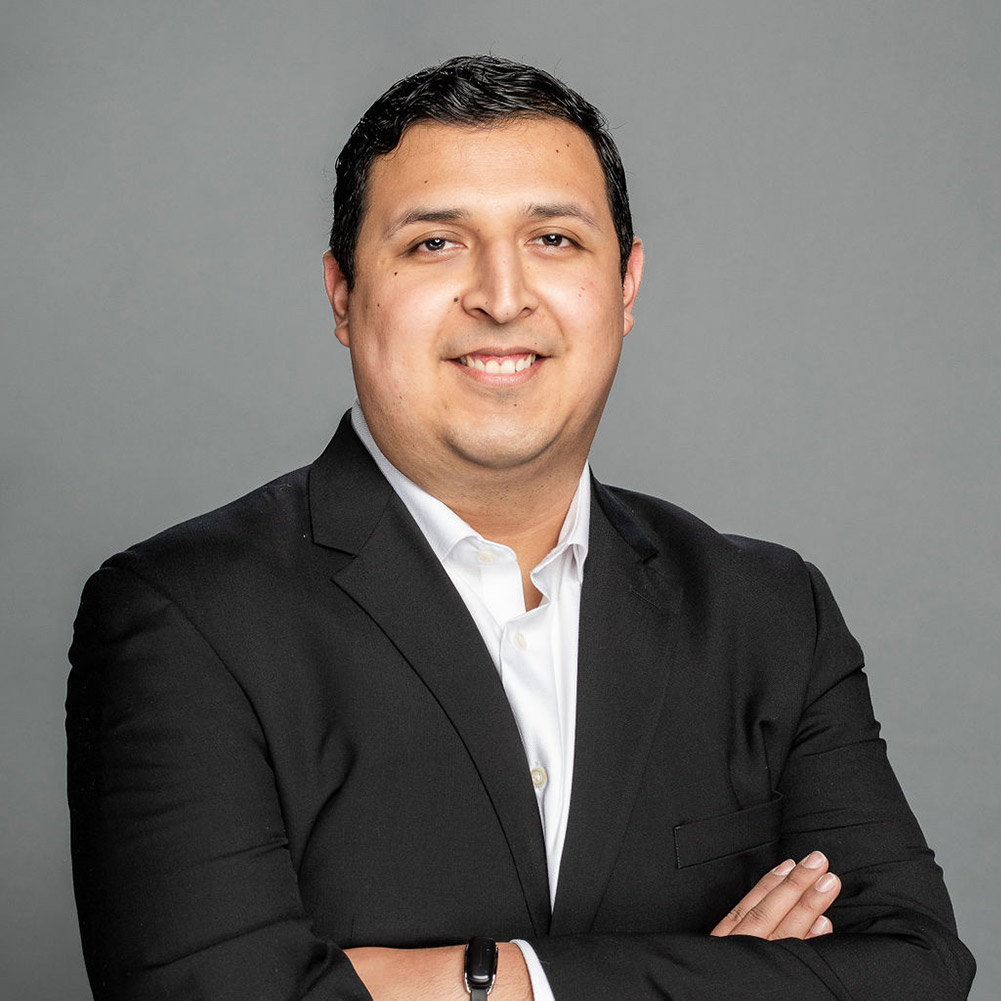 Daniel Orozco, EIT
Research Associate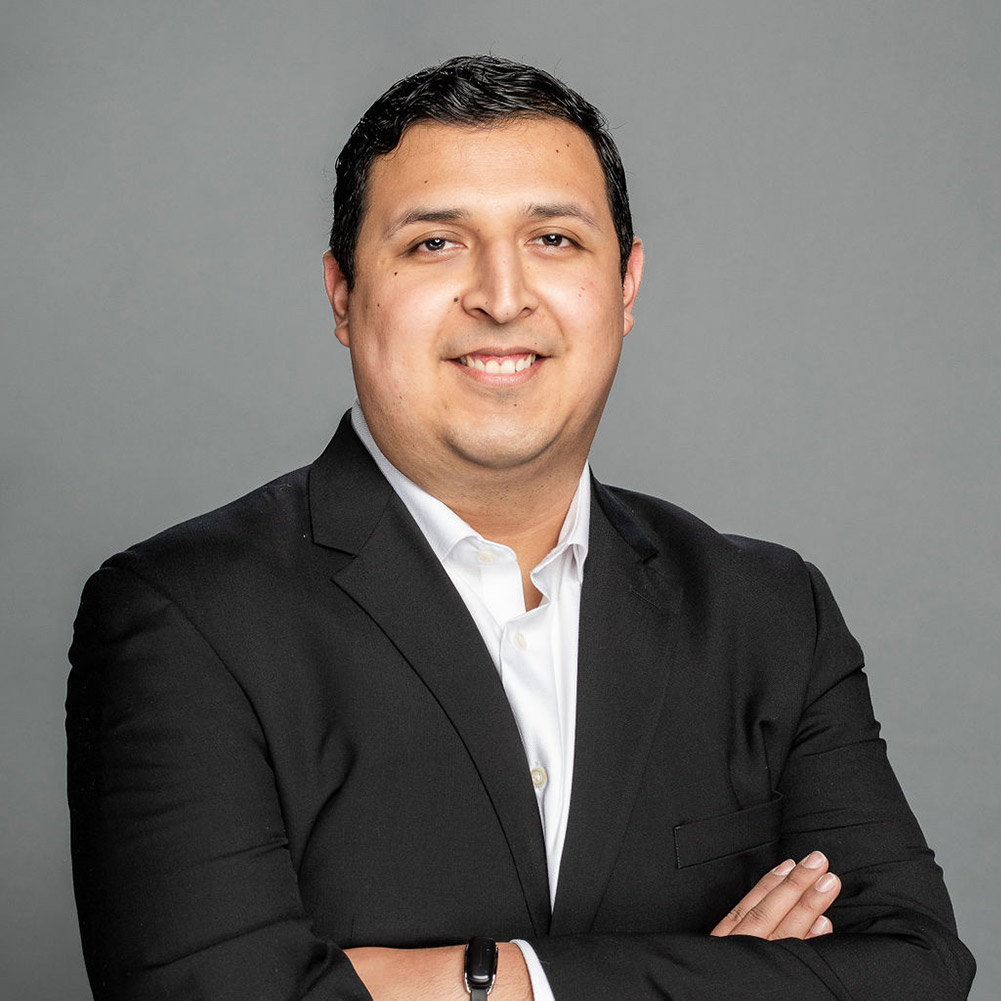 Daniel Orozco, EIT
Research Associate
Daniel brings strong engineering and analytical skills to his work as a Research Associate at Momentum. In that role, he applies his analytical, interpersonal, and creative thinking to support multiple project teams at Momentum. On various projects, he conducts research, organizes and conducts stakeholder outreach, and prepares written deliverables, including reports, memos, and presentations.
BACKGROUND
Daniel is currently completing his Master's degree in Mechanical Engineering with a concentration in thermal and fluid systems. His thesis work includes an economic study of a geothermal energy storage power plant. Prior to joining Momentum, Daniel served as a Generation Services Intern at Northern California Power Agency, where he designed a real-time visual dashboard that monitors the efficiency of the organization's geothermal generation units, performed initial research for upcoming engineering projects, and organized and verified maintenance records from the past 10 years. Earlier, he also served as a Design Engineer and Drafter at Transpak. There, he performed preliminary research, created manufacturing drawings, helped standardize drawings and revision management, developed documentation supporting ISO 9001 certification, and used lean practices to standardize parts and reduce scrap created. Daniel's coursework includes computational fluid dynamics, advanced thermodynamics, solar thermal and energy storage systems, and geothermal and bioenergy systems. In his free time, Daniel likes to play games, socialize with friends, and take the occasional road trip.
EDUCATION
California State University, Sacramento, MS, Mechanical Engineering (in progress)
California State University, Sacramento, BS, Mechanical Engineering, 2017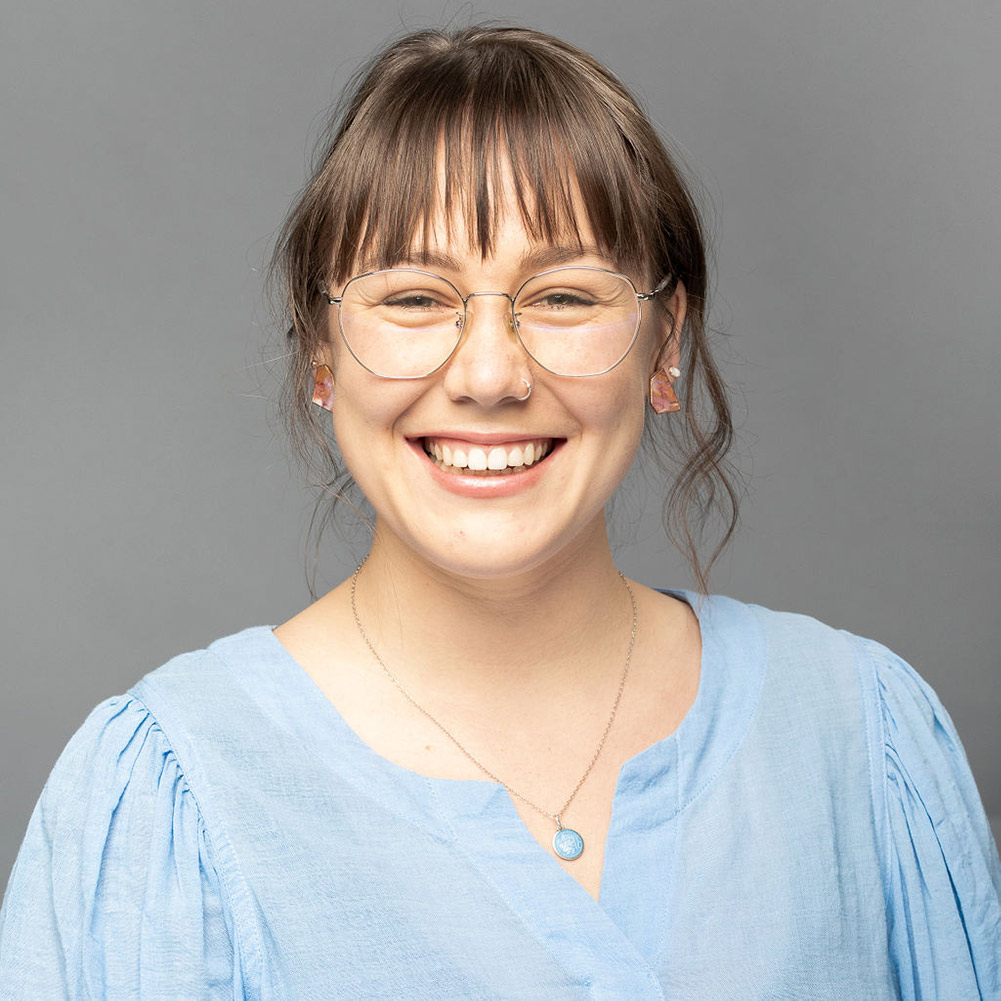 Emma G Potter
Project Associate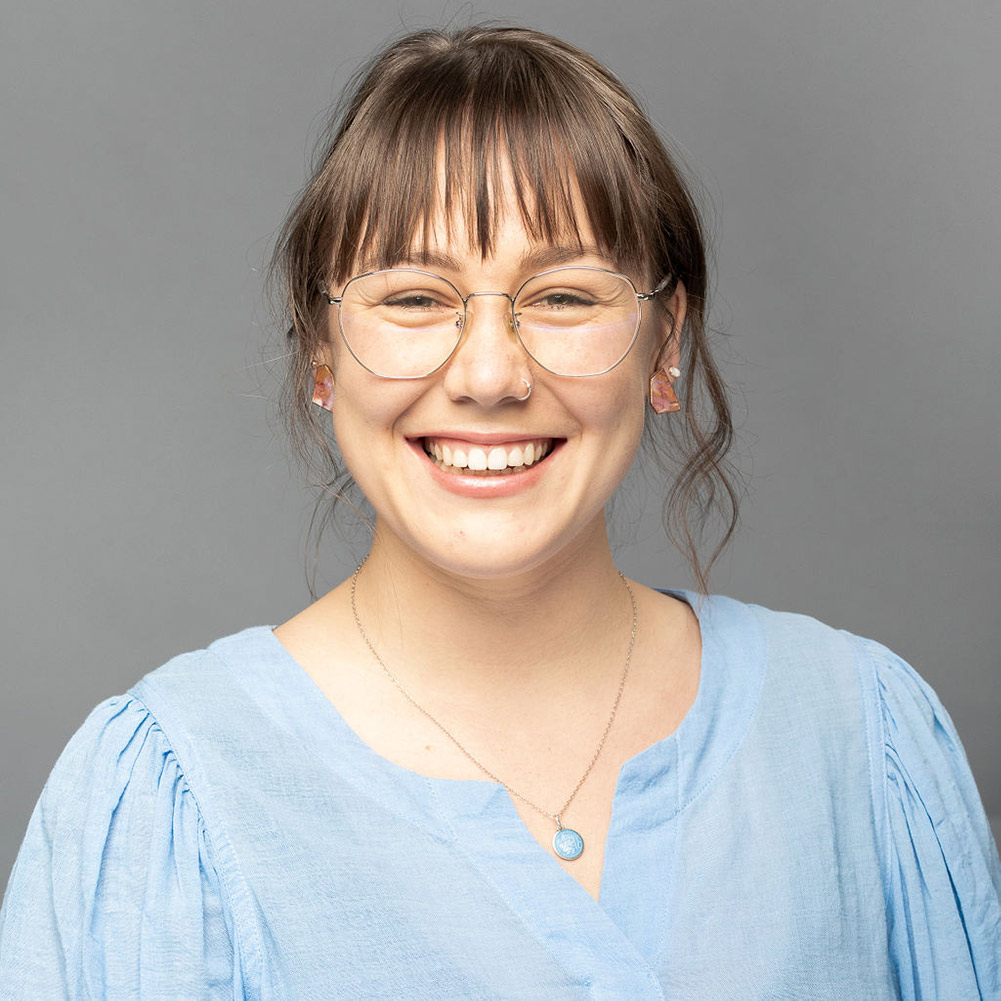 Emma G Potter
Project Associate
Emma has worked part-time at Momentum as a Project Associate since November 2019, when she created a database to track Momentum project metrics, including greenhouse gas emissions and project spending, impacted communities, and partners. Intelligent and flexible, Emma assists Momentum project teams with a wide variety of activities, including stakeholder engagement, content creation, and reporting.
BACKGROUND
Emma is pursuing a graduate degree in Global Studies at Humboldt Universität in Berlin, Germany, with an emphasis on global food security and human rights. She has significant experience working with children in both outdoor education and ESL classrooms abroad.
EDUCATION
University of California, Santa Barbara, BA, Global Studies, 2018
University of California, Santa Barbara, BA, German, 2018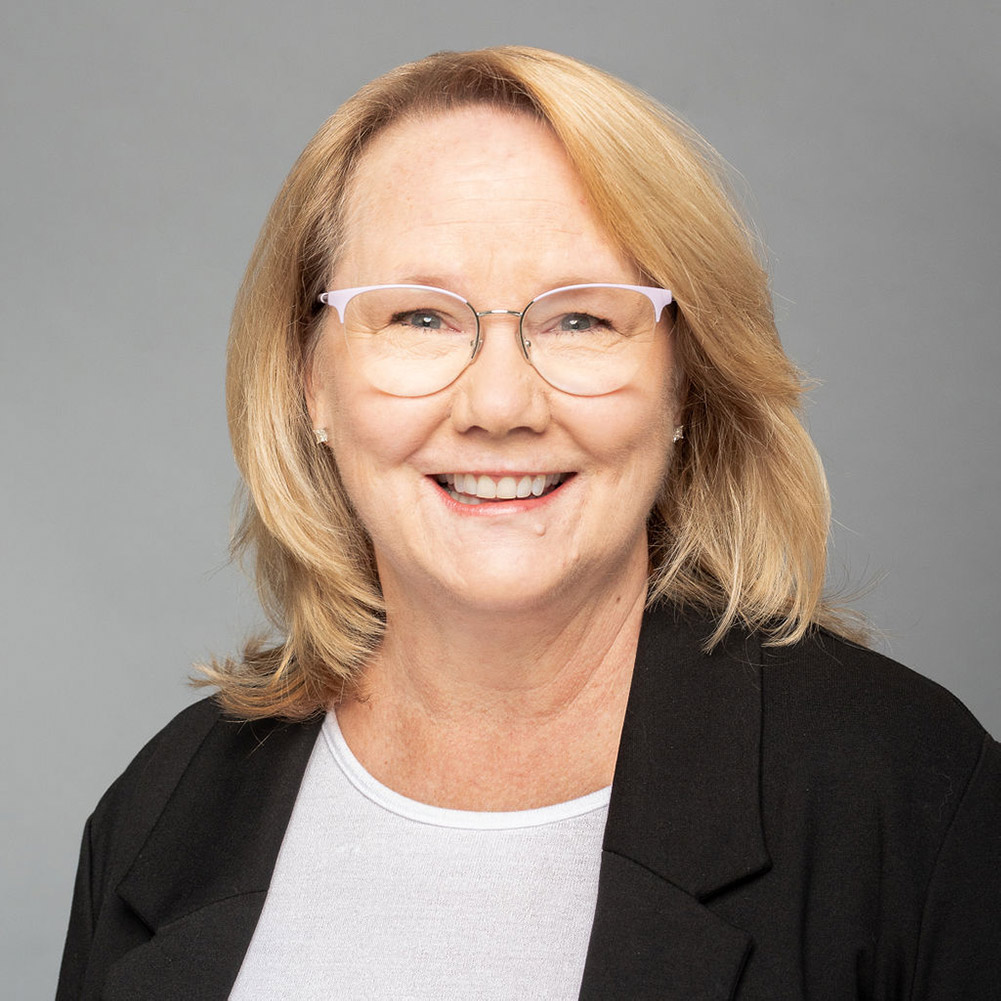 Jennifer Potter
Director, Project Administration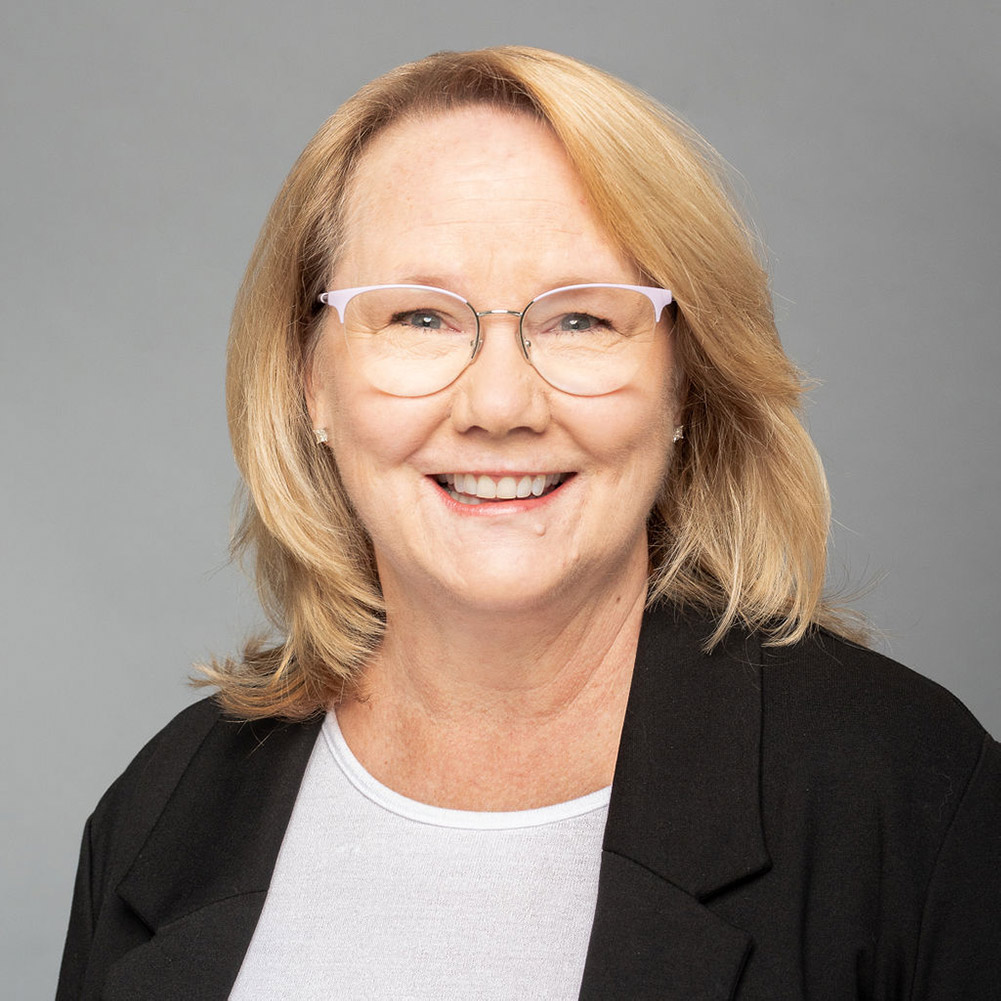 Jennifer Potter
Director, Project Administration
Jennifer serves as the Project Director for Momentum, overseeing grant proposal production and submission. She has almost 25 years of experience in project and personnel management across a variety of technical industries, including bioenergy, clean transportation, factory automation, and applied physics. At Momentum, she applies her considerable organizational skills to manage client communications, solicit and organize proposal content, create and conduct QA/QC processes, and develop proposal content in collaboration with technical writing staff.
BACKGROUND
Prior to Momentum, Jennifer served as Project Director at Burst Technologies, where she performed budgetary and resource management for internal acoustic and hydrodynamic cavitation system development and operation, as well as related commercial projects. She directed scientific and technical personnel on the development of laboratory-scale technology through prototype and, ultimately, product level. She was also responsible for preparation of customer project proposals and defining and managing internal documentation procedures. She also served as Technical Manager. In that role, she directed scientific and technical personnel, managed technical resources for proof-of-concept and subsequent development projects for a variety of commercial applications that resulted from the company's core research. Earlier, she worked for Parker Hannifin Corporation, Morgan Systems, and Wisconsin Electric. In her free time, Jennifer enjoys skiing, camping, hiking, biking, swimming, cooking, and craft projects.
EDUCATION
University of Wisconsin, Madison, BS, Electrical Engineering, 1987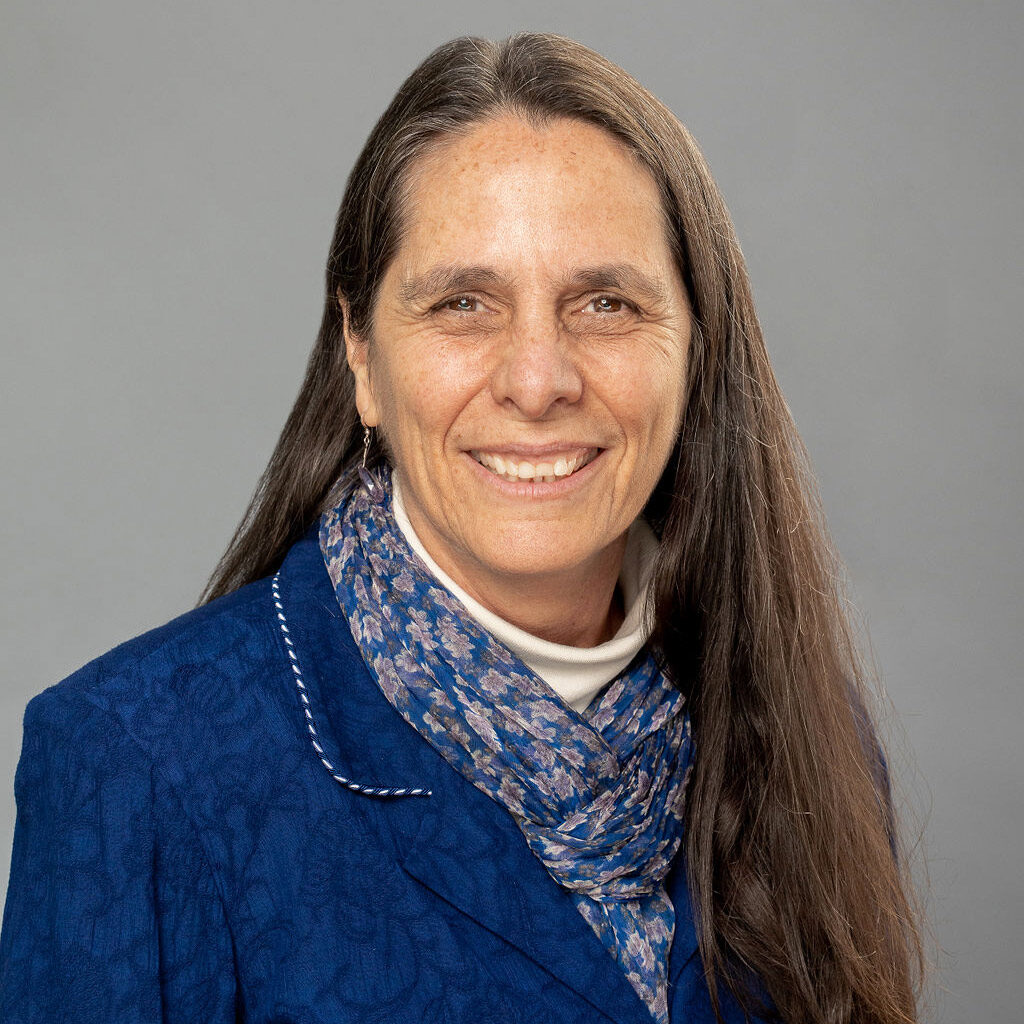 Catherine Rice
Business Manager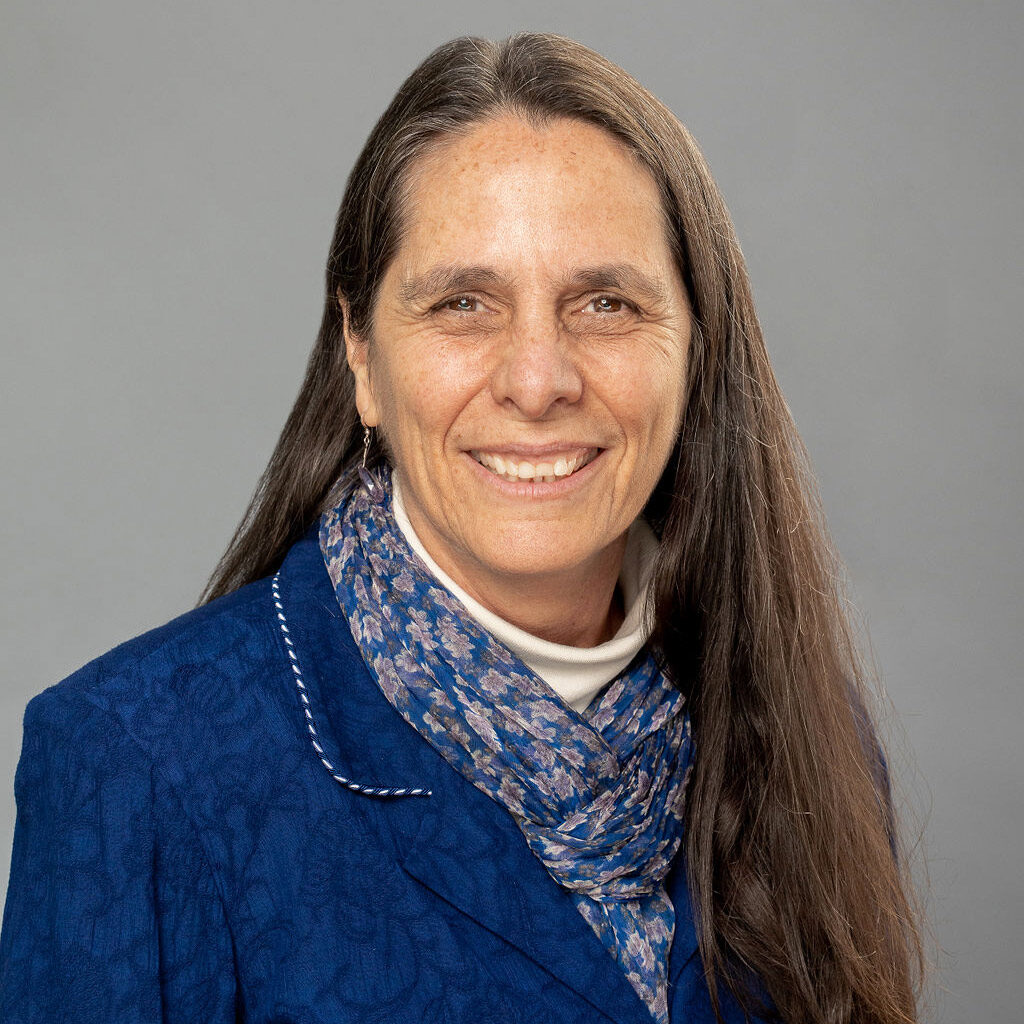 Catherine Rice
Business Manager
Catherine has more than 40 years of full-charge bookkeeping experience and over 30 years of experience with tax preparation. At Momentum, she reports directly to the executive team and manages payroll, monitors financial performance, produces reports, and manages and tracks client and subcontractor contracts, ensuring that financial and confidentiality controls are in place.
BACKGROUND
Catherine managed her own business for more than 30 years and has been a licensed enrolled agent since 1998. In her free time, she loves to work in her garden, take long walks, and create delicious meals in the kitchen. She is an ardent practitioner or yoga and meditation and performs in a band.
EDUCATION
College of San Mateo, Business Accounting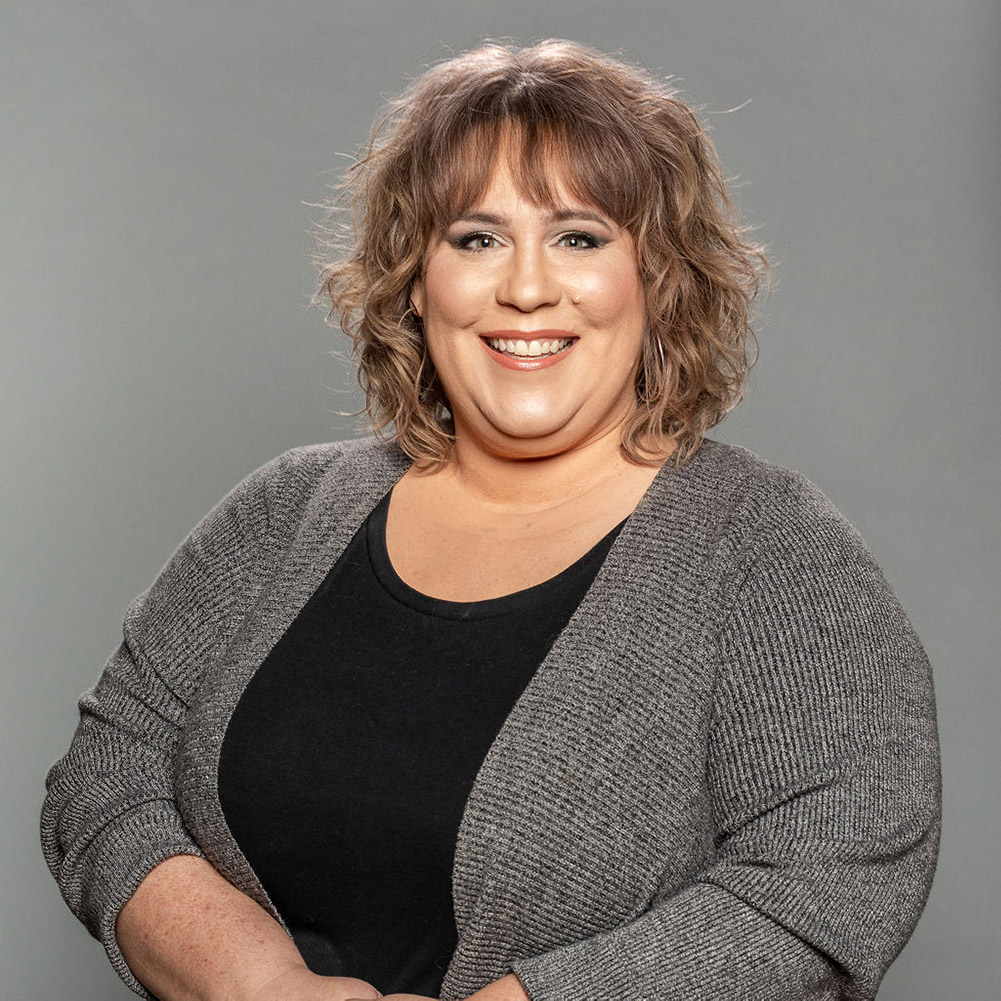 Andrea Swanson
Senior Project Manager, PM Team Lead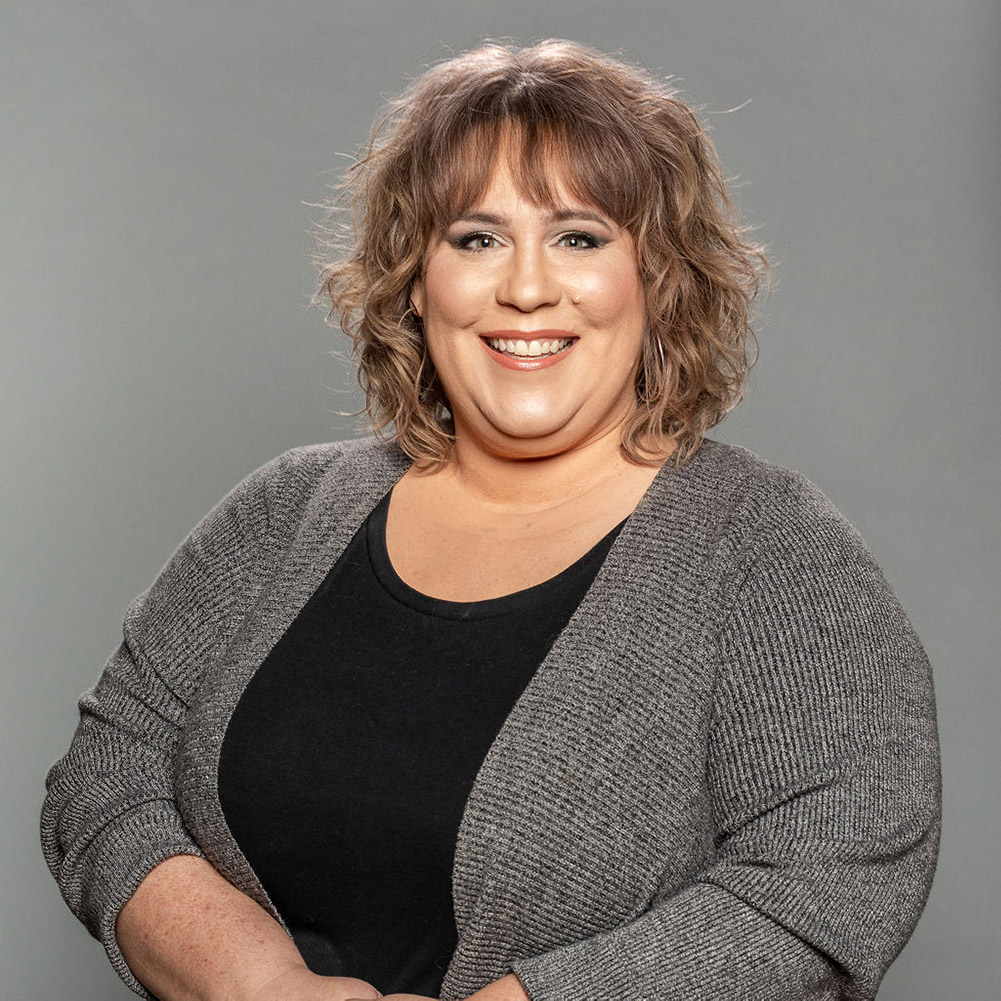 Andrea Swanson
Senior Project Manager, PM Team Lead
Andrea Swanson has 15+ years of experience in providing project support in the environmental consulting industry. At Momentum, she administers the Zero-and Near-Zero Emission Freight Program on behalf of the Ports of Long Beach, Oakland, and Stockton. She also serves as Project Administrator for the $11-million San Diego Port Tenant Association Zero Emission Demonstration Project. On these and other projects, Andrea manages strategy and content for zero emission EV and EVSE programs, and assists project teams with data presentation, graphics development, and document management.
BACKGROUND
Prior to her work at Momentum, Andrea worked at Seattle-based Floyd|Snider, where she provided technical support to a group of 25+ engineers and scientists. Her activities included document management, formatting, QA/QC, editing, and graphic design. She also oversaw the design and implementation of company style documents and marketing materials. Earlier, she worked at AMEC/Geomatrix Consultants. There, she managed the production of 300+ deliverables annually, leading a small team of project assistants and editors in the development of marketing materials and implementation of company styles and visual standards. She also oversaw QA/QC of final deliverables and provided critical on-call support to clients. In her free time, Andrea enjoys sculpture, painting, and pottery. Her background in fine art gives her a unique perspective for visual presentation and a highly-trained eye for detail.
EDUCATION
University of Washington, B.F.A. Sculpture/Three-Dimensional Forum, magna cum laude, 2014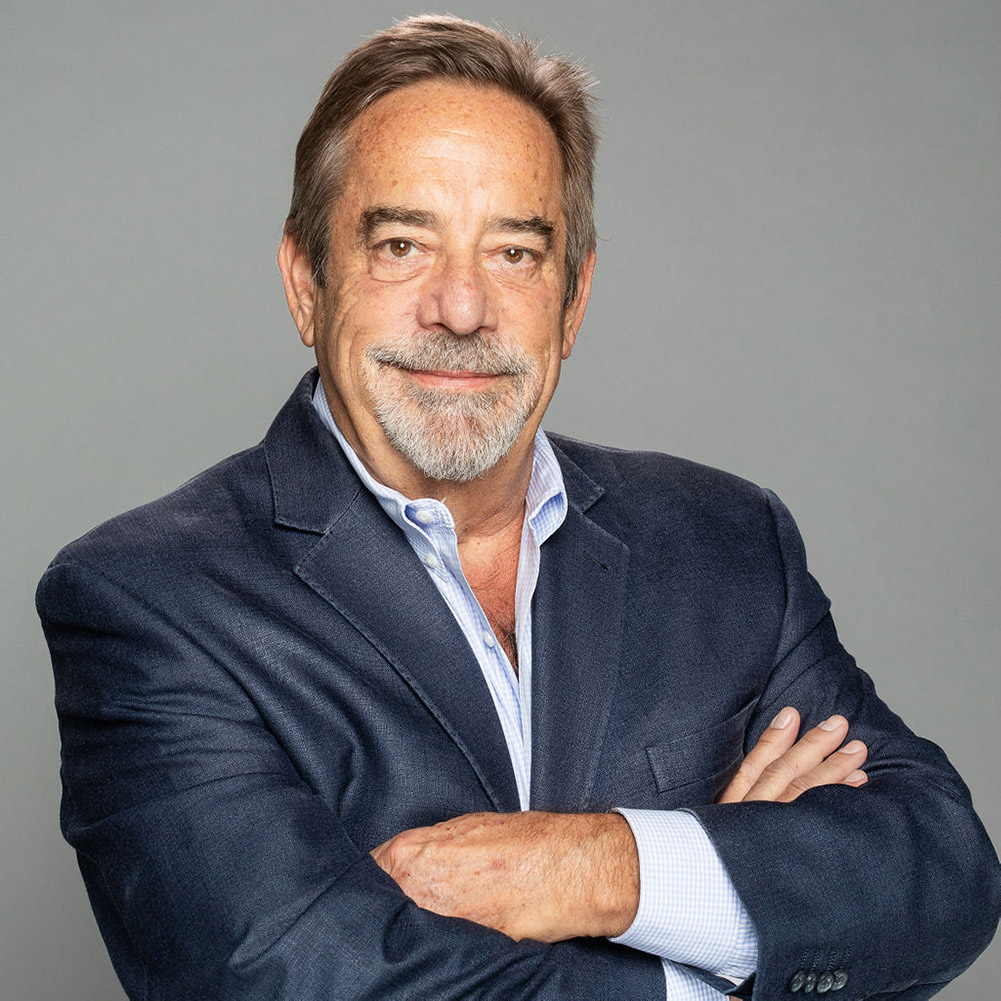 Peter Ward
Senior Strategist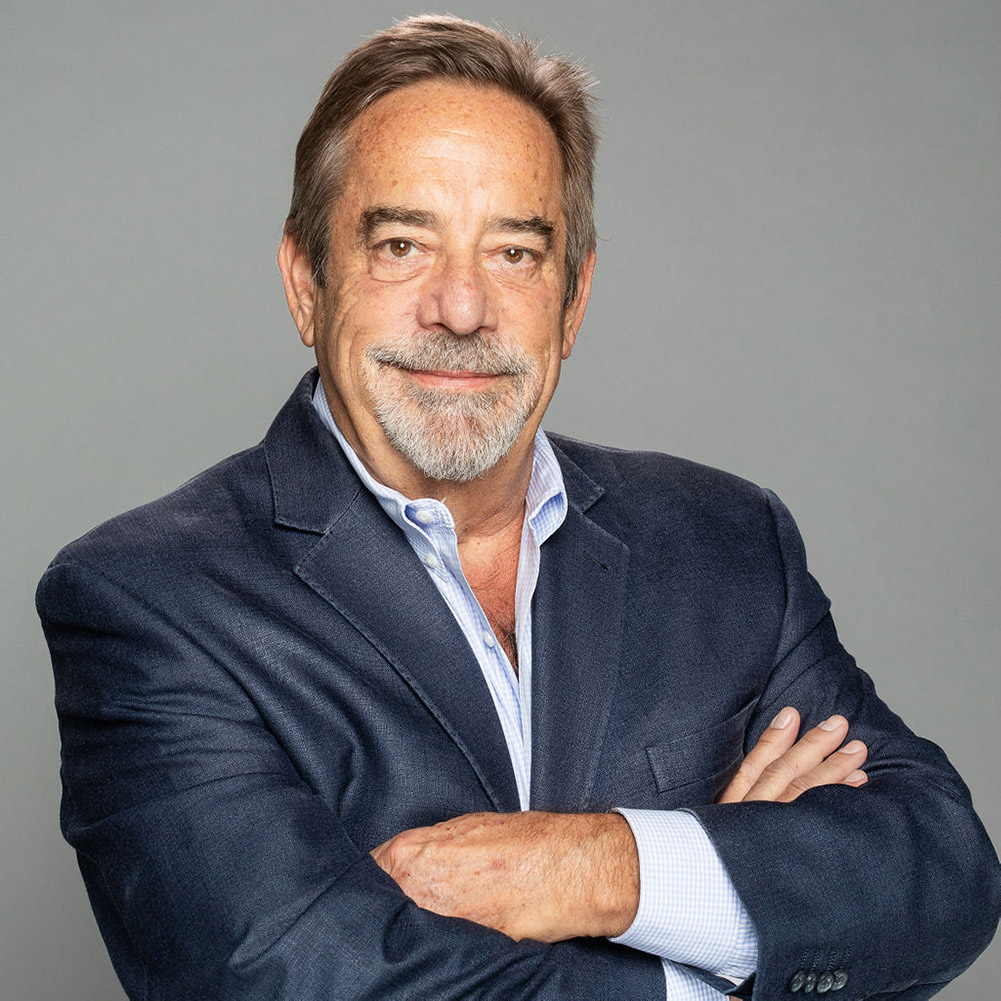 Peter Ward
Senior Strategist
Peter Ward brings many decades of experience in alternative fuels and renewable energy to his work with Momentum as a Senior Strategist. In that role, he provides valuable strategic guidance to Momentum clients, serves as a liaison to numerous public agencies within California, and socializes client projects to agencies and legislators.
BACKGROUND
After a 34-year career at the California Energy Commission (CEC), Peter retired and founded Alternative Fuels Advocates, LLC, a consulting firm focused on furthering the vital role that low-carbon, non-petroleum alternative fuels and advanced vehicle technologies can play in California and the United States. At the CEC, Peter served as the Program Manager of the Alternative and Renewable Fuel and Vehicle Technology Program, a $100-million-per-year program to develop alternative fuels and advanced vehicle technologies to reduce petroleum consumption and greenhouse gas emissions in California. In that role, he developed, designed, and implemented the Alternative and Renewable Fuels and Vehicle Technology Program (AB 118) in California, and assisted in the preparation of the first three annual Investment Plans for the Program, with total investments exceeding $350 million. Additionally, Peter served as Policy Advisor to Energy Commission Vice-Chair James Boyd and participated in the development of The California Alternative Fuels Plan (December 2007) as authorized by AB 1007. He also developed and implemented several innovative incentives and financing mechanisms for cost-shared fuel production, fuel dispensing infrastructure establishment, and vehicle purchases for alternative fuels. For five years, he served as statewide coordinator for the Clean Cities Program in California, assisting the approval of alternative fuel and vehicle projects for the 13 California Clean Cities Coalitions.
EDUCATION
California State University, Chico, BA, Political Science
California State University, Chico, MA, Public Administration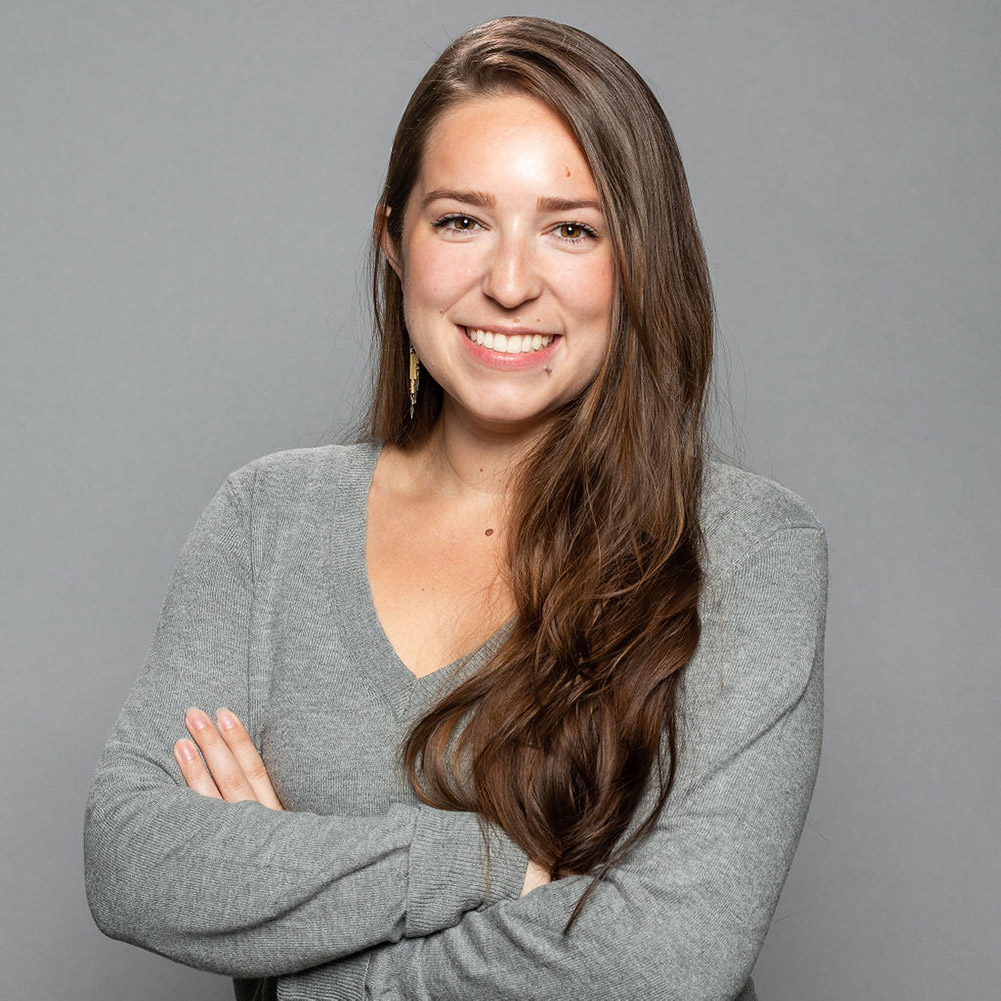 Sarah Ward
Research Associate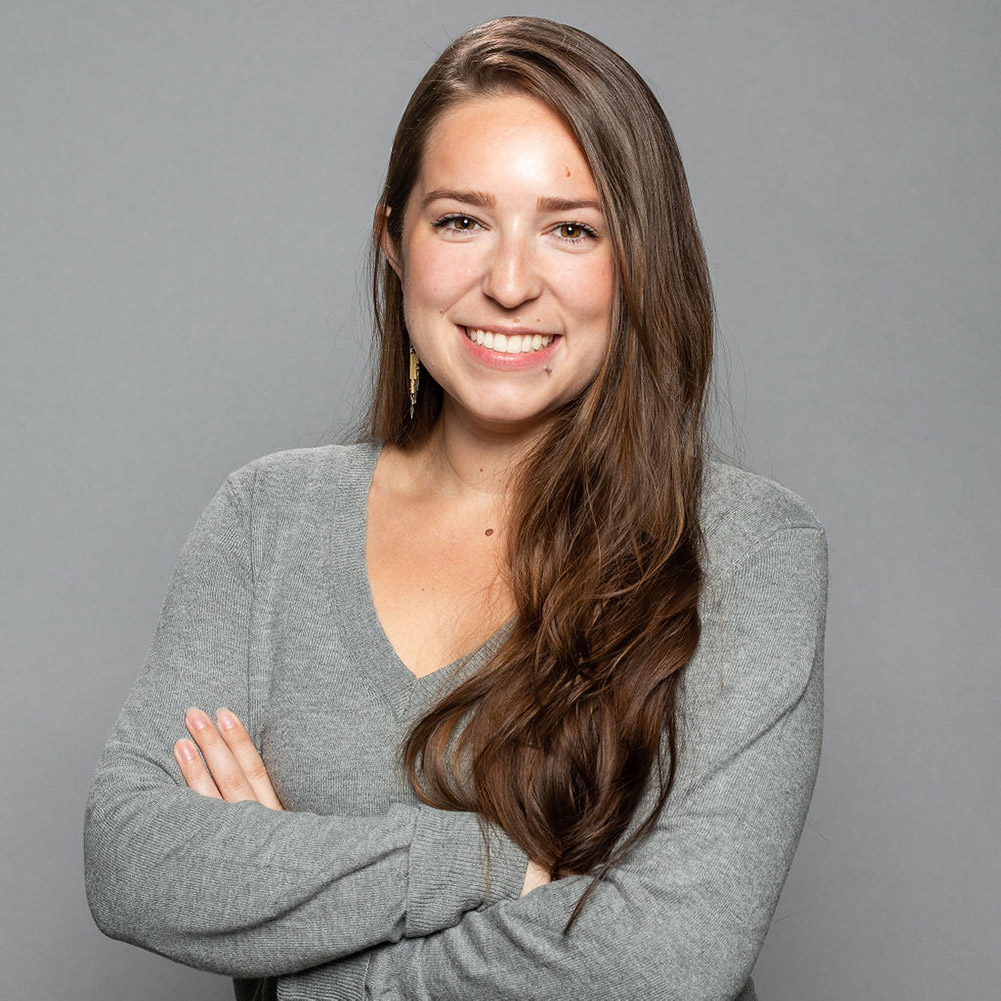 Sarah Ward
Research Associate
Sarah has more than seven years of experience in providing guidance in an academic setting, as well as client and customer engagement in the food and cleantech industries. At Momentum, she tracks new funding opportunities and prepares detailed Funding Opportunity Notices that summarize critical information about the opportunities for Momentum staff, consultants, and clients. In support of these activities, Sarah conducts rigorous research and analysis, communicates with public agencies, prepares visually appealing summaries, and uploads content to the Momentum website. Sarah also provides valuable research and document preparation support to Momentum staff.
BACKGROUND
In her free time, Sarah enjoys an avid interest in cinema of all genres. When not inside watching films, reading, crafting, or cooking, she takes to the outdoors to appreciate nature and wildlife. Sarah is passionate about social justice, animal rights, and building a sustainable future.
EDUCATION
CSU, Chico, BA Geography, Minor Environmental Studies, 2015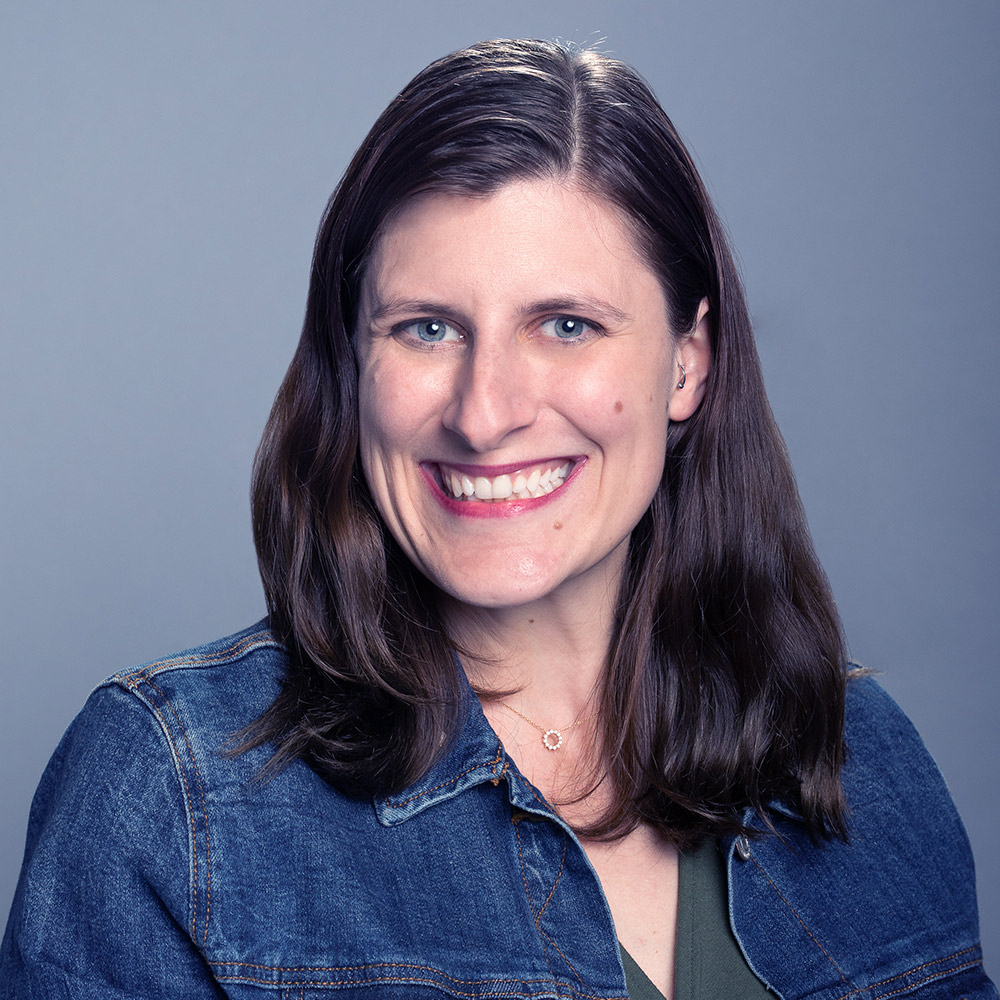 Melody White
Creative Director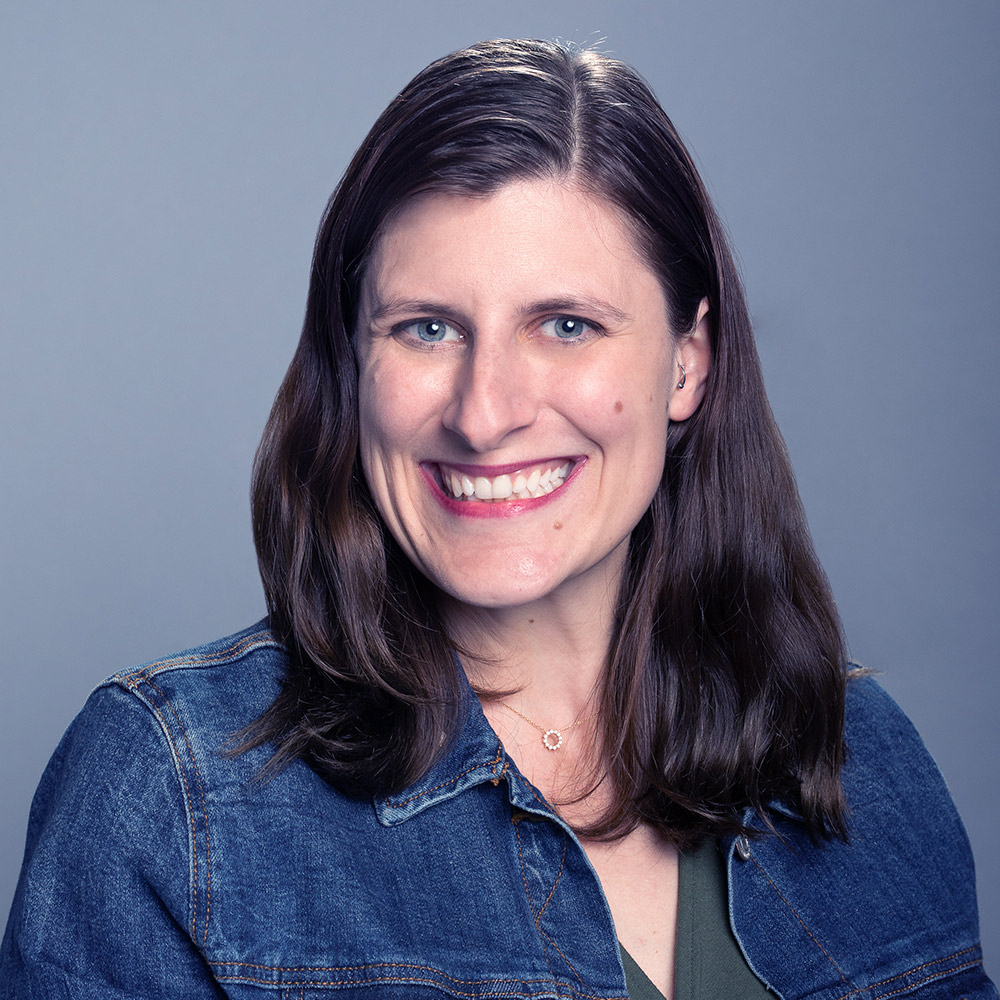 Melody White
Creative Director
With a rich background in journalism, interactive storytelling, creative direction, and media management, Melody White heads up the Momentum Media division. She works closely with clients to develop compelling stories about each project. Highlighting wins and communicating complex technologies for the masses.
After a childhood spent all over the planet (Mongolia, Malta, Barbados), she attended college in the gorgeous redwood forests of California and earned her BA in journalism. From there she worked in several local papers and small web startups, collecting skills and experience while trying to make a career in media and journalism during one of the worst recessions since the Great Depression. She eventually landed a job at a public radio station where she brought all her skills together and told interactive stories across multiple platforms, spearheading innovative new storytelling initiatives (and breaking web traffic records). That experience led her to the journalism school at the University of Nevada, Reno where she led the marketing department, and then she joined the content marketing team at collaboration software company Atlassian. Just before joining Momentum, Melody headed up content marketing at GIG Car Share.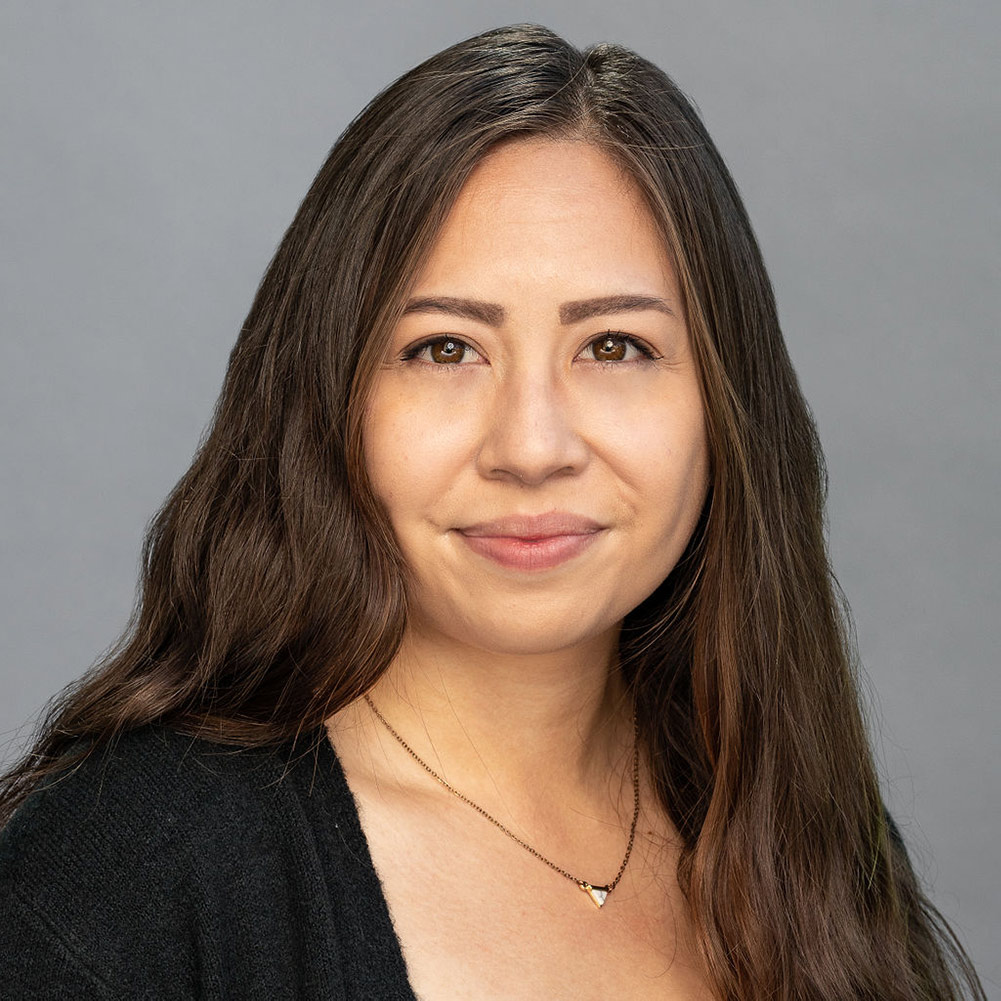 Anna Yee
Project Administrator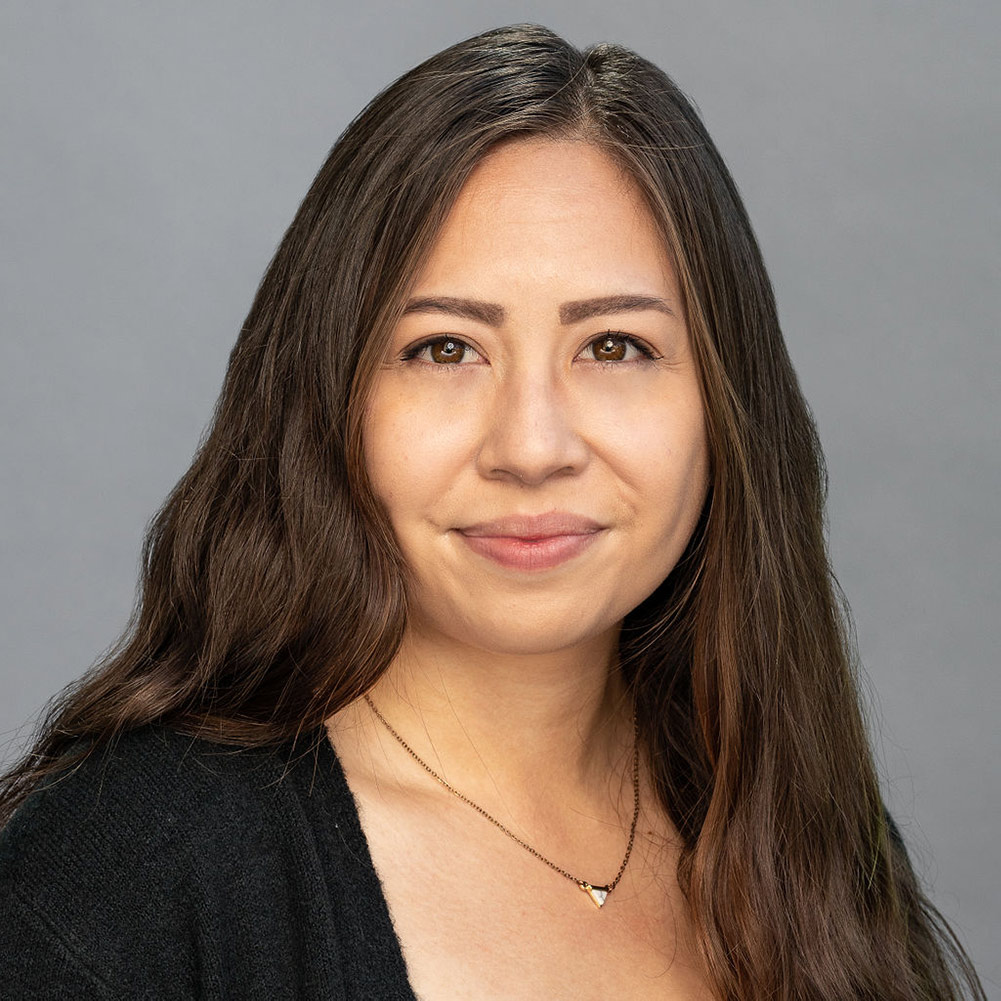 Anna Yee
Project Administrator
Anna thrives on exceeding client and company expectations in meeting deadlines, managing projects, and communicating clearly. In her role as a Research Associate, she applies her analytical, interpersonal, creative thinking, and leadership skills to support multiple project teams at Momentum. On various projects, she conducts research, organizes and conducts stakeholder outreach, and prepares written deliverables, including reports, memos, and presentations.
BACKGROUND
Prior to Momentum, Anna worked as an Operations Associate at New Energy Nexus, where she managed a climate finance innovation project for submission to a Climate Finance Lab competition focused on driving sustainable investment in developing countries. She also assisted the CFO with the incorporation of subsidiary organizations and provided input as part of the due diligence process for major foreign investments. Anna also served as the Business Development, Marketing, and CEO Support Intern at Powerhouse Ventures. There, she spearheaded scouting for major venture capital partners and investors seeking to accelerate clean energy innovation and technology. She also strategized data collection processes and crafted website landing pages for a pitch competition in collaboration with Schneider Electric Ventures to identify innovative clean energy ideas for investment and development within an incubation program.
EDUCATION
Stanford University, Professional Certificate in Energy Innovation and Emerging Technologies, 2020
University of Oregon, BS, Business Administration (Finance Concentration), 2019
University of Oregon, BS, Economics, 2019
University of Oregon, Minor in Environmental Studies, 2019
School for International Program (SIT) Iceland International Study Program, Coursework and Research in Renewable Energy Engineering and Natural Resource Economics, 2018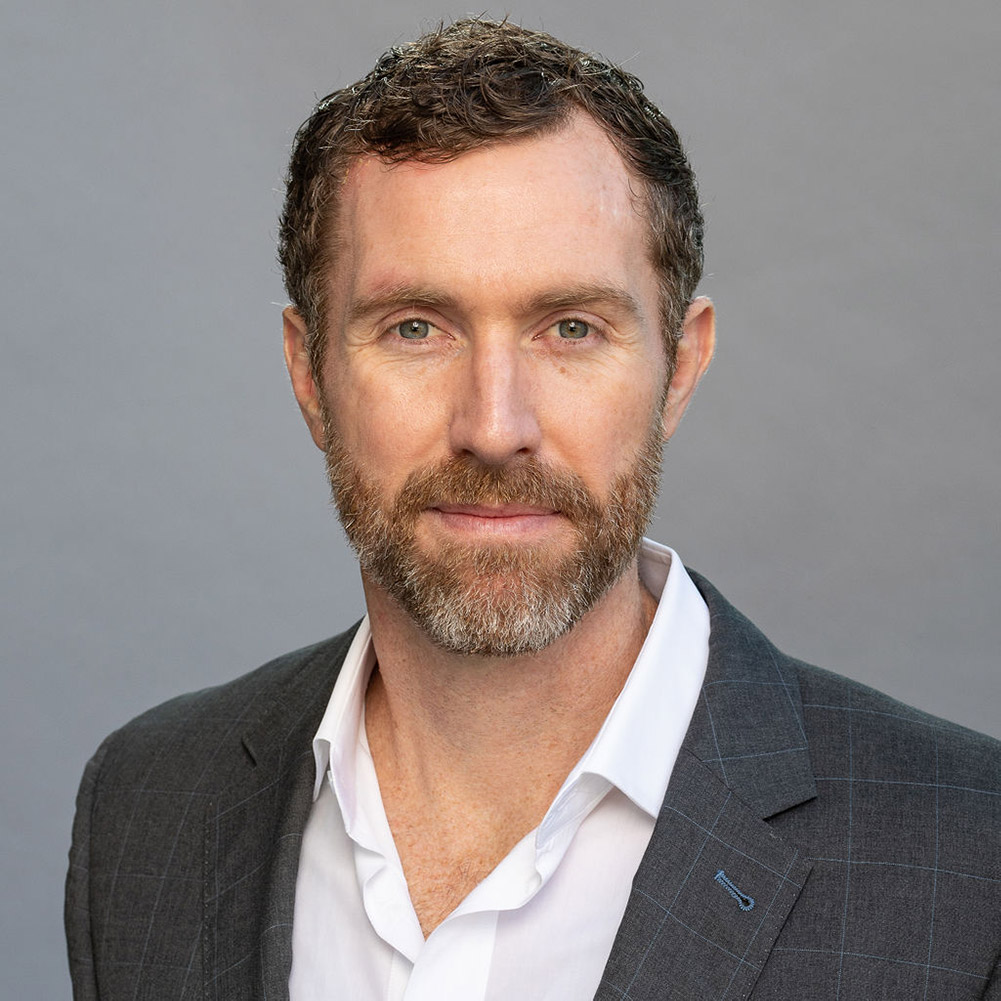 John Meissner
Managing Director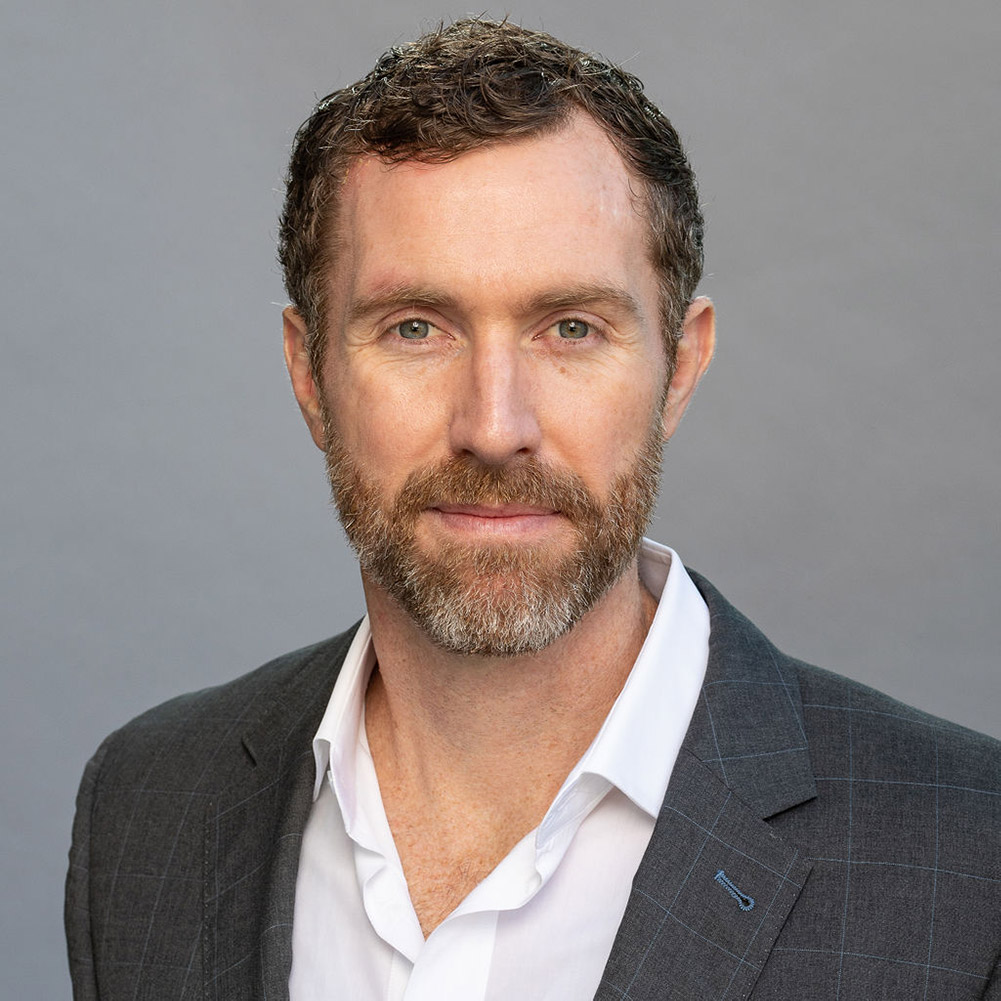 John Meissner
Managing Director
John Meissner serves as the Managing Director of MXV Ventures, a subsidiary of Momentum. He has spent his career as an entrepreneur, business consultant, and technology advisor focused on the renewable energy and sustainability sectors. MXV is the brainchild of John and the founders of Momentum. MXV leverages Momentum's success in fund development and commercialization to help early-stage startups navigate the notorious cleantech "Valley of Death." John's role with clients often involves strategic planning and implementation, technology commercialization support, fundraising and finance strategy, business plan improvement, coaching and mentoring, stakeholder engagement, partnership development, grant writing, and growth strategy. Recent projects include design of a global cleantech accelerator, an exploration of the future of shared and autonomous mobility at airports and seaports, public/private partnerships for data sharing in the wind industry, growth and finance strategy for a light-duty electric vehicle truck company, and commercialization planning for early-stage textile recycling technology.
BACKGROUND
John has more than a decade of experience as an entrepreneur, consultant, and investor focused on
the renewable energy and sustainability sectors, both in the U.S. and internationally. John works with startups, incubators, accelerators, innovation-minded organizations, and research institutions to build external partnerships and develop early-stage technologies into viable commercial ventures. John has launched several companies and research initiatives during his career. He also spent six years assisting the US Department of Energy make public investments in promising renewable energy technologies and cutting-edge R&D. His projects and affiliations have included work with the National Renewable Energy Laboratory, the California Clean Energy Fund, the California Sustainable Energy Entrepreneur Development Initiative, the Cleantech Open West Leadership Team, the World Bank, Sandia National Laboratory, Argonne National Laboratory, and several clean energy and sustainability startups.
EDUCATION
University of California, San Diego, MS, Aerospace Engineering
University of California, San Diego, BS, Aerospace Engineering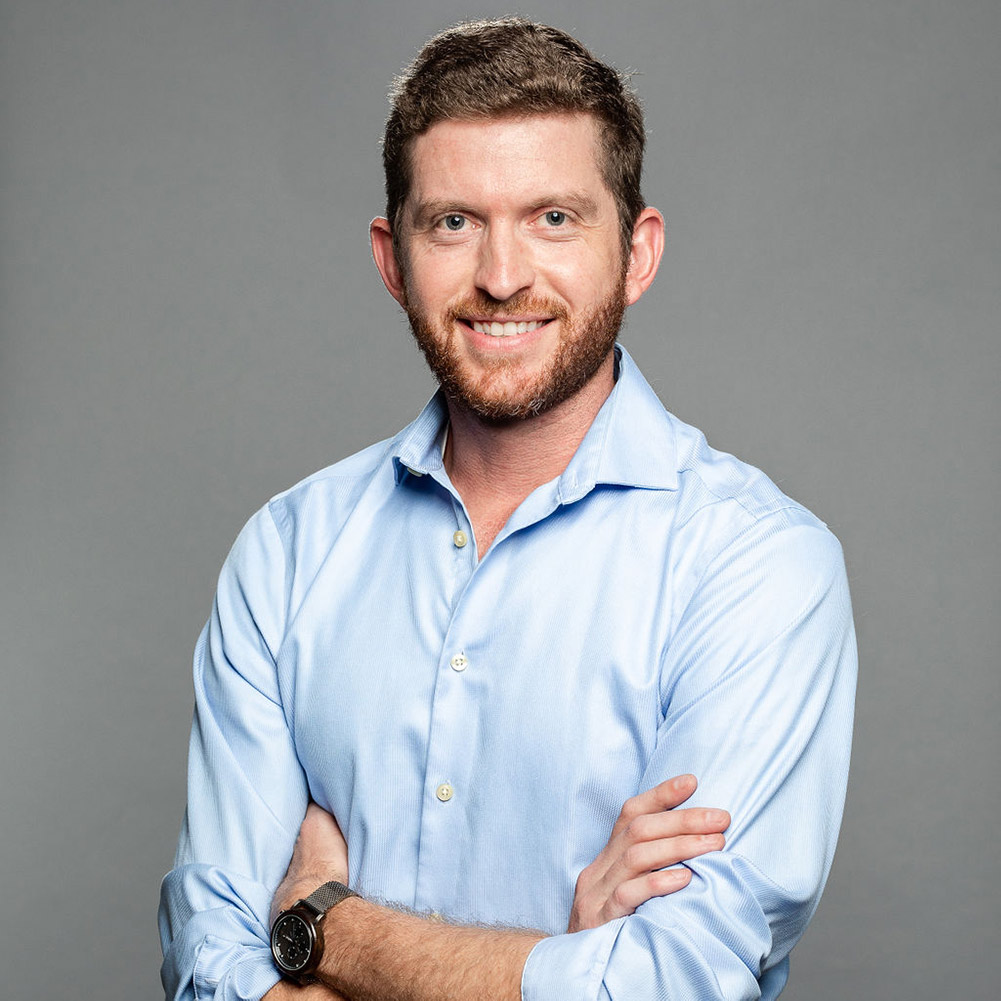 Todd Trauman
Chief Executive Officer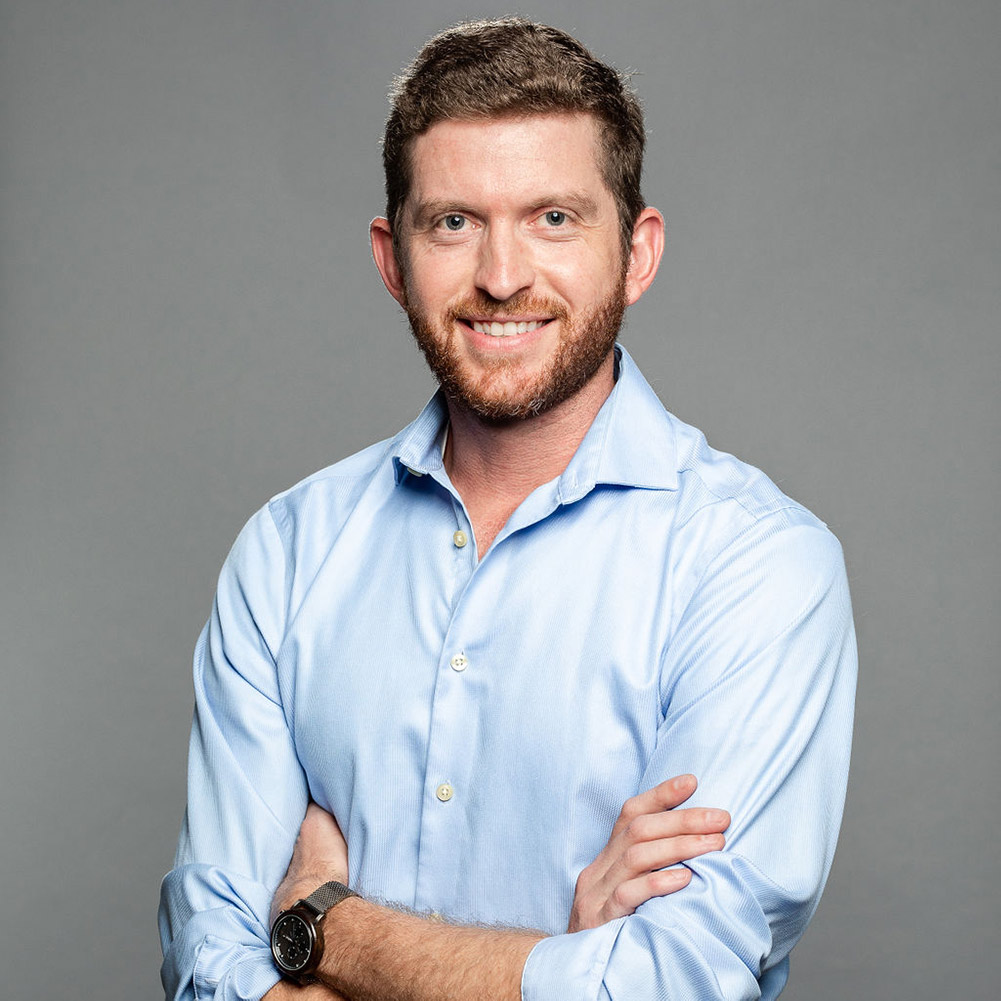 Todd Trauman
Chief Executive Officer
Todd Trauman is a mechanical engineer with nearly a decade of combustion and zero-emission engine, vehicle, and equipment emissions certification, management, and deployment experience. He possesses a strong entrepreneurial spirit and has helped launch a variety of successful businesses including, most recently, e-Mission Control, Inc., a wholly-owned subsidiary of Momentum explicitly focused on greening off-road material handling fleets throughout California. Currently serving as CEO of e-Mission Control, he oversees day-to-day management of a fast-growing and impactful startup bringing invaluable new revenue to fleets such as Peet's Coffee, UNFI, and Blue Diamond, among others. At Momentum, Todd serves as Project Manager on the Port of Long Beach's highly-vaunted $103-million Sustainable Terminals Accelerating Regional Transformation project, introducing new-age technologies to an age-old industry.
BACKGROUND
Throughout his career, Todd has worked with a wide variety of manufacturers at the global level to develop regulatory guidance and management plans with a specific focus on clean energy technologies, alternative fuels, greenhouse gas emission reduction programs, onboard diagnostics systems, and state and federal emission certification requirements. Working closely with agency staff and management-level teams, Todd was involved in a variety of regulatory development proceedings, including the California Air Resources Board's Alternative Fuel Conversion Certification Procedures and the US EPA's Category 3 Marine Compression Ignition programs. Todd also co-founded carbonBLU LLC, a vehicle fleet analytics and optimization firm and is currently the co-founder and Senior Product Engineer of Alpine Hydromet, Inc., a small research and product development company. He also owns Sac City Brews Neighborhood Tap House, a small restaurant in Sacramento.
EDUCATION
California Polytechnic State University, BS, Mechanical Engineering, Minor in Technical and Creative Writing, 2010
We're not just pretty faces, we're also fun to talk to.